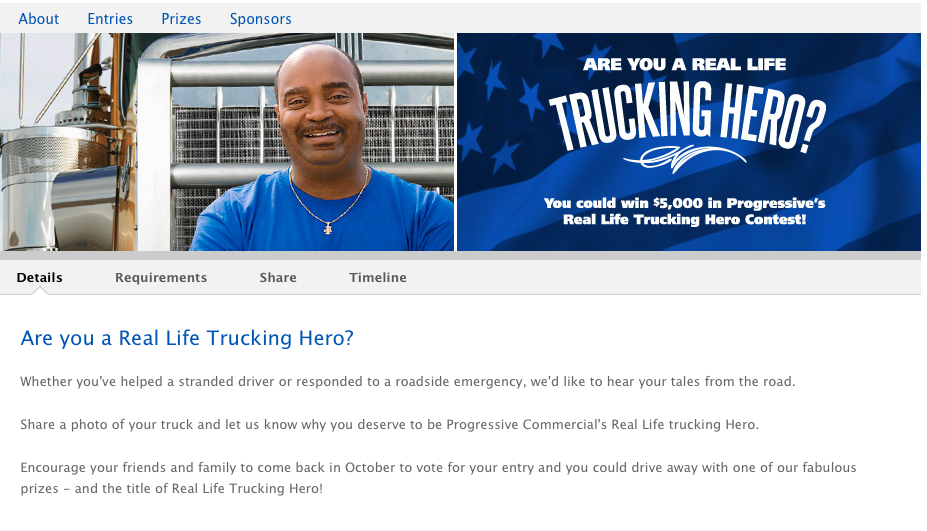 For the second year in a row, Progressive Insurance is seeking to nominations for its Real Life Trucking Hero contest, in which a truck driver who has done something heroic on the road to help others will be recognized as the "Real Life Trucking Hero".
Anyone can nominate a driver, and nominations will be accepted until September 30. Those making nominations simply must visit progressivecommercial.com/truckinghero or the company's Facebook page (facebook.com/progressivecommercial) and submit a photo and a short essay (about 500 words) explaining why the nominee should be the winner. Self-nominations are acceptable.
After the entry period has ended, there will be a two-week voting period to decide the top four entries.
Cash prizes will be awarded to the top three, along with a Freight Wing AeroFlex trailer skirt, and the grand prize winner will get $5,000 and the title of Real Life Trucking Hero.