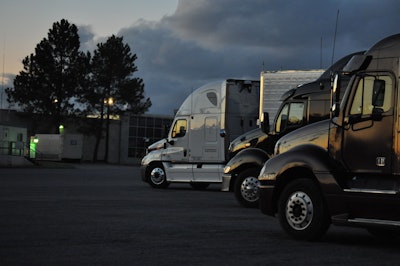 The Federal Motor Carrier Safety Administration has announced it is no longer enforcing the mandatory 30-minute break required by the current hours-of-service rule in light of a court ruling last week that vacated that portion of the rule.
The agency said that as of Aug. 2 the break, which was required after eight on-duty hours for all drivers, will no longer apply to short haulers, which are defined as all drivers (including CDL holders) who operate within 100 air-miles of their normal work reporting location or non-CDL drivers who operate within a 15o-mile radius of the location where they report for duty.
All other portions of the current hours rule were upheld, including the rule that a driver's 34-hour workweek restart include two 1 a.m. to 5 a.m. periods and the limit of using the 34-hour restart just once per 160 hours.