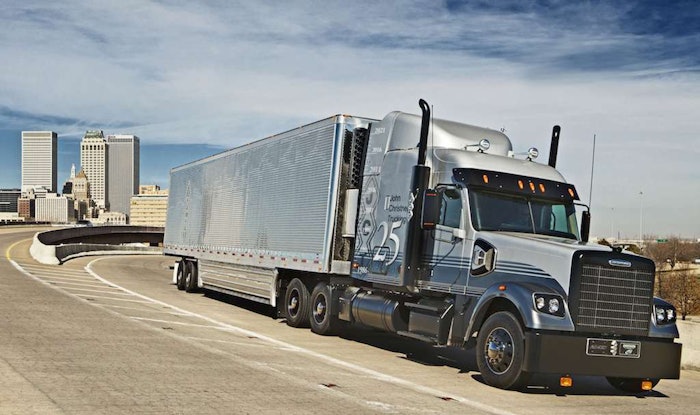 FTR Associates' monthly Trucking Conditions Index improved 30 percent in June over May's figures, FTR reported this week.
The firm also said that it has "significantly revised" its index to include a factor for truckload pricing and updated historical data.
The reading in June, 6.46, indicates a "generally positive environment for truckers," FTR says, and it forecasts that the restriction to driver productivity caused by hours-of-service regulations (FTR predicts a 3 percent reduction in productivity) will tighten capacity and drive up rates.
"The onset of HOS changes is expected to tighten capacity further and should lead to a more robust rate environment as we move through the fall shipping season," says FR's Jonathan Starks. "The major factors in our anticipation of continued elevated levels in the index are capacity and rates. If volumes were too see an unexpected burst of activity this fall, it could be a decisive factor in moving the index to a level that would indicate more rapid acceleration in freight rates and margins. Those are important elements as costs have generally outgrown rate increases over the last year."