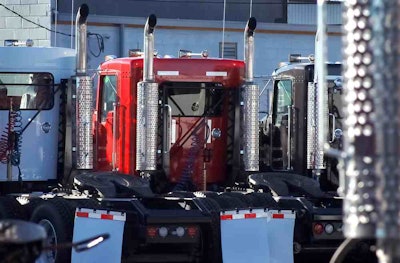 August "was a good month" for Class 8 orders, says ACT Research, but outlook for truck demand may not be so good, as choppy economic growth has kept Class 8 demand limited and build expectations have been "sharply curtailed" in recent months, ACT says.
Orders for Class 5-8 trucks continue to be placed with short lead times, the research firm says, and upcoming battles over the U.S. budget and raising the debt ceiling add even more short-term challenges, says ACT's Kenny Vieth, president and senior analyst.
"Heightened political uncertainty leads to corporate risk aversion," he says. "Until Congress works through these issues, business investment is likely to be cautious."
Medium-duty orders in the month remained strong and, along with a pullback in production, helped spur the longest backlog/build ratio — 2.6 months — in nearly two years.