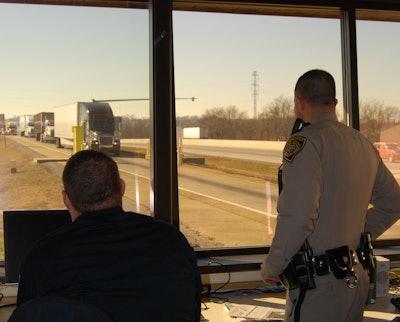 Does it seem to you like the Federal Motor Carrier Safety Administration has been on a tear lately? Sure, the hours of service battle grabbed most of the headlines and continues to do so, but the seemingly tireless agency has been issuing other rulemakings, notices of upcoming rulemakings, intents to propose notices … you'd almost believe Anne Ferro and staff seem to think the agency's very existence is on the fence and they're working feverishly to justify its existence to DOT head Anthony Foxx.
While FMCSA in just the last few months has been arguing the hours case in court and continuing to tinker with its massive CSA program – including the daunting task of weighing crash accountability – the agency also found time to issue a Unified Registration System final rule, ponder guidelines for electronic logs and driver coercion, test remote safety audits, begin considering a sleep disorder regulation, expand its out-of-service order abilities, increase fines for various offenses, issue a new rule for hazmat haulers at railroad crossings, conduct a field study to justify its latest hours rule … I'm out of breath just recounting all of that activity, so you can imagine how agency staffers feel.
I'm sure I forgot a couple of initiatives, but you'd just about have to be working for FMCSA (not "Working for MCA," as Lynyrd Skynyrd once did) to be able to remember all of them. I wouldn't be surprised if agency staffers occasionally drop the ball – "What do you mean I was responsible for the driver coercion rule, Ms. Ferro? I've been swamped with CSA adjustments and hazmat haulers!" Small wonder that FMCSA, with everything on its plate, withdrew its rulemaking on entry-level driver training – it probably didn't have anyone available to work on it.
Most of this activity, of course, is due to last year's MAP-21 legislation that required quite a bit of deadline-oriented work of several government agencies, FMCSA included. Still, Ferro and team's ability to churn through all this daunting legalese has been impressive. Now the trucking industry just has to keep track of all of it. Today's rule might be tomorrow's outdated requirement.