Just a few weeks after announcing a partnership with Nissan to supply the automaker with 5-liter turbo diesel engines for the next-generation Titan pickup line, Cummins has unveiled the ISV5.0, a 5-liter diesel engine aimed at the light- and medium-duty commercial vehicle market.
The ISV5.0 marks the latest announcement from Cummins as the engine maker continues to branch out from its Class 8 heritage. "We've worked hard to understand what the market needs and wants," said Jeff Jones, Vice President of Cummins' North American engine business. "The recipe that we use in all the markets round the world we've applied here."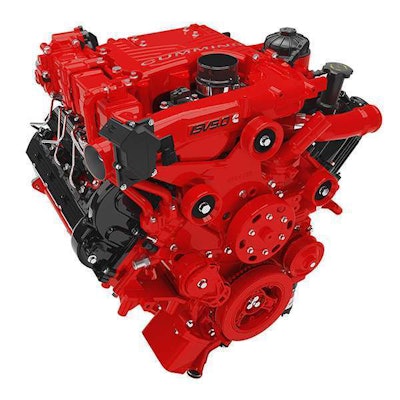 The ISV5.0 features Cummins' variable geometry turbocharger, Bosch high pressure common rail fueling system, two-stage filtration using Cummins Filtration's NanoNet media, cooled exhaust gas recirculation and Cummins Emission Solutions aftertreatment system with a diesel particulate filter and selective catalytic reduction technology.
"With the launch of the ISV5.0, the engine becomes part of a growing family of one of the most capable and broadest product offerings in the industry," says Dave Crompton, vice president and general manager of Cummins' engine business. "Many of our customers have asked for a Cummins alternative for gasoline or other small displacement automotive diesel engines. The ISV5.0 represents the next dimension in fuel economy and performance as Cummins continues to broaden our on-highway product line."
To learn more about the Cummins ISV5.0, click the video above, which contains interviews with Cummins executives and a walk-around detailing the new engine's features.