Since its founding in 1997, Cardinal Logistics Management, ranked 72 on the CCJ Top 250, has become one of the largest and most diverse dedicated 3PL service providers. The company uses optimization technology to design and execute routing solutions for a diverse array of Fortune 500 customers.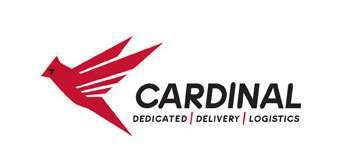 Clay Holmes, chief information officer, has overseen development of Cardinal's technology since 1999, the year TMW Suite became the company's enterprise software. In 2006 Cardinal implemented the Appian DirectRoute optimization system from TMW Systems.
The Concord, N.C.-based 3PL uses the integrated platform to model different cost-saving scenarios for customers. For a large office supplies retailer, Cardinal runs at least 15 "what-if" scenarios per year. A few examples are to compare the cost impact of: 1) limiting deliveries to business hours; 2) allowing unattended deliveries after business hours; and 3) changing the frequency of deliveries per store, per week.
Cardinal also models cost-saving scenarios to consolidate freight from multiple customers onto a dedicated fleet of a single customer.
"A lot of people have a difficult time with this one," Holmes says. "If I am consolidating freight for multiple customers, it is hard to convince one customer that adding extra miles to put someone else's freight on their trailer is going to benefit them."
"We can show both parties that it is in their best interests to do that," he continues. "We can show the actual routes and the calculations built into those routes."
After a merger with Greatwide Logistics Services (ranked 17 on the CCJ Top 250) last February, Cardinal now operates 4,000 power units in its dedicated services group, 1,200 trucks for dedicated truckload service and 600 tractors with its LTL and truckload carrier Am-Can Transport (Greatwide Freight).
More than a decade ago, Reading, Pa.-based Penske Logistics, ranked 43 on the CCJ Top 250, developed its own routing optimization software. A major benefit of keeping the development in-house is adapting the software, called PLATO, to customer requirements, says Tom Scollard, vice president for Penske's dedicated contract carriage. "It has served us quite well over the years."
Using PLATO and other resources, Penske Logistics has created a database with thousands of fleet studies. The database is used to analyze the performance of a customer or prospect's fleet to engineered standards to show how many trucks, drivers and miles the fleet should have.
To do this comparison, Penske inputs seven operating parameters from a fleet into its Resource Predictor application. Being able to challenge assumptions and show the potential for cost savings is an effective way to sell dedicated logistics services, he says.