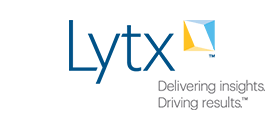 DriveCam announced its company name has changed to Lytx, Inc. The global provider of driver safety and compliance systems, formerly called DriveCam, says the new Lytx brand represents an evolution of its business and reflects its mission of harnessing the power of data to change human behavior and help good companies become even better.
The flagship product, now called DriveCam powered by Lytx, identifies and addresses the causes of risky driving behavior by capturing data from multiple technologies and sensors and combining it with the Lytx Engine technology and Lytx Insights program.
"Our new company name reflects the evolution of our business and exemplifies our company vision," said Brandon Nixon, chairman and chief executive officer of Lytx. "We started out as DriveCam, and the name has served us well, but our value has never truly come from devices. It comes from the way we provide our clients with insights and understanding that form the cornerstones of their world-class safety programs."
The Company's RAIR Compliance Services is also now part of the Lytx family. RAIR helps DOT-regulated fleets comply with safety regulations, complementing the safety services offered through the DriveCam program.
Together, the Lytx brands are used by more than 500 commercial and government fleet clients worldwide who represent more than 20 billion miles driven annually. The company's clients include fleets from a wide range of industries including: concrete/construction, distribution, government, transit, trucking, utilities and waste and environmental services.
"We believe Lytx will take us into a future where we're building and managing a continually evolving database of expertise to help our clients maximize their safety and productivity," Nixon said. "Lytx stands for the entire process of Sense, Predict, Prevent (SPP), which uses our patented technology to advance the science of driving."

The name change takes effect immediately. The new brand logo includes the new name and a tagline: Delivering Insights. Driving results. The Lytx logo also features a prism that represents the Company's focus, order, clarity and direction.
The company was founded in 1998 and employs more than 240 people, most of them in its San Diego, California headquarters.