(EDITOR's NOTE: This is Part 1 of a series on CSA, based on several presentations, discussion and follow-up from the recent American Trucking Associations Management Conference and Exhibition. In Part 2, FMCSA explains changes to the carrier safety information website. In Part 3, representatives of ATA and FMCSA debate the program's effectiveness. In Part 4, a data analyst and an FMCSA official debate the state-by-state differences in enforcement.)
Almost three years since its launch, Compliance, Safety, Accountability remains a source of confusion and contention for the American trucking industry. Indeed, the federal government's latest regulatory scheme was a popular topic of discussion at the latest gathering of carrier executives, the American Trucking Associations Management Conference and Exhibition.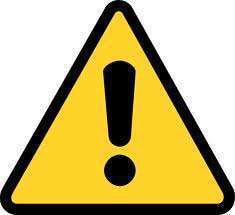 At an annual presentation during the conference, the American Transportation Research Institute revealed its list of the most critical issues in trucking and CSA is back to #2, just behind hours-of-service.
That level of interest was obvious in a subsequent presentation on the top legal issues facing the industry.
As outlined by Rob Moseley – a Greenville, S.C.-based attorney and head of the Transportation Industry Group at Smith Moore Leatherwood – the CSA discussion took up a substantial share of the standing-room-only session.
And Moseley likely didn't disappoint those in the audience looking for a highly critical take on CSA and the Federal Motor Carrier Safety Administration's recent oversight efforts.
"FMCSA is proposing to do some things by regulation, but lately they've done a lot of things without regulation – what I would call backdoor regulation – either by guidance or just by throwing it on their website," Moseley said, rolling out his talking points.
As a recent example, he cited the agency's move toward guidance on sleep apnea, which would have cost the trucking industry billions of dollars. A push by the trucking "fortunately" persuaded Congress to intervene and require that FMCSA implement a formal rulemaking, including thorough study, analysis and industry input, he added.
More significantly, the ever-changing CSA program likewise is managed more by agency fiat than by function – or fairness.
"This is an abandonment of FMCSA's duty to regulate safety," Moseley said. "CSA is just the whim of FMCSA. They can change it tomorrow. They don 't have to ask us to change it. They don't have to ask for a rulemaking. They just do what they want to do."
Emphasizing that the presentation was not a class on CSA, Moseley did want to introduce some "context": CSA is not a safety rating, although "your customers will say that it is."
He detailed a number of areas in which, he said, CSA doesn't work.
Enforcement inconsistencies between the states. He noted the disproportionate number of speeding tickets written in Indiana and a "careless driving" citation used in South Carolina as a very minor infraction but is coded under CSA as "reckless driving," a serious violation.
Reporting inconsistencies. While the situation has improved, Moseley said "some states are still not doing a very good job of getting the data into the system."
DataQ issues. "They aren't real fond of DataQ changes on the enforcement side," Moseley said, explaining the challenge process typically involves enforcement personnel reviewing and approving their own work.
Due process problems. Even if a carrier has successfully challenged a citation in court, it still can be difficult to remove from the carrier's public CSA record.
Mystery math and relative rankings. CSA is based on a complex algorithm and peer ranking, which seeks to remove the poorest performing carriers, based on the math – but the result is that once the lowest scoring carriers are shut down or have improved their scores, a new set of carriers find themselves at the bottom, Moseley explained.
"Safety has increased, because people at the bottom have gotten better," he said. "But now the people in the middle have dropped. We need something more absolute than just this."
Likewise, the peer groupings can make it difficult on a carrier whose operational profile doesn't match-up well with others in the group.
Compliance, not safety. "What they're measuring is compliance versus safety," he said. "We're not looking at a safety culture as much as a compliance culture."
Violations of form-and-manner on driver logs and flickering trailer lights, for example, are things carriers must work to reduce under CSA, "but they really don't change accident frequency," Moseley said.
Is the bar too high? About half of the carriers who have enough inspection data to have scores in CSA also have "alerts" – they are over the threshold in one of the targeted compliance areas. "So 50 percent of the carriers in this country are unsafe – that's essentially what this standard is saying," Moseley said.
He also cited problems with crash accountability and the weights given to the various violations as having a significant impact on a carrier's CSA public profile.
Use of 'alerts.' Moseley took particular exception with the agency's disclaimer language regarding the "yellow-triangle" symbol: While the agency, on the one hand, spells out that CSA scores don't imply a safety rating, on the other they encourage public use of the scores as de facto safety assessment.
Indeed, there's an app for that, thanks to FMCSA. The agency has created a public tool for accessing the CSA scores of passenger carriers, designed to "provide the general public an efficient way to view and access the safety performance of commercial motor carriers."
Moseley suggested a trucking version wouldn't be very far behind. (The SaferBus app does not access motor carrier CSA data.)
CSA is a new ratings system, with none the regulatory rulemaking protections. Moseley also cited an FMCSA release aimed at shippers, brokers and insurers, which encouraged them to look beyond the safety rating in determining which carriers to do business with. Indeed, the release specifically advises that a Satisfactory rating does not mean "that the public should ignore other reasonably available information about the motor carrier's operations."
That release is no longer online, but it is cited in detail in the pending ASECTT suit to remove CSA scores from public view.
"What they're saying is, 'the thing that we, by regulation, are required to look at, ignore – but you pay attention to this thing we just made up," Moseley said.
And many customers have followed along.
"Companies that have been Satisfactory for 30 years are finding themselves in this downward spiral," Moseley said, referring to calls he receives. "When your scores go negative, you get more inspections and you get more negative scores. And it just keeps going."
He also noted that a serious violation will mean an alert symbol stays on for a full year, regardless of how good a carrier's score is otherwise in that category.
CSA is harmful to business. "It's meant the end of some small trucking companies," Mosley added. "A couple of alerts, and pretty soon you're out of business.
"I would love to say no one is paying attention to the CSA scores, but that's just not the case. FMCSA has punted enforcement over to the customer and said, 'you figure out who's good.'"
So some shippers are writing contracts that limit carriers to one or scores above the threshold. Moseley encouraged carriers not to enter into those agreements, and instead to explain to customers the objections he was presenting.
CSA opens the door to lawsuits. Moseley also noted the American Association for Justice, an organization of plaintiff's attorneys, has published a document called "Truck Safety Alert: The Rising Danger from Trucks, and How to Stop It," which is "the roadmap for how to sue a trucking company."
"They're watching CSA as much as anybody," he said, before explaining the comprehensive strategy plaintiffs' lawyers use in pursuing a claim and recent cases of note. "They want to bring up all the garbage they can throw it against the wall."
The audit fundamentals are flawed. Moseley also took issue with FMCSA's "safety management cycle," billed by the agency as "the signature tool" in its investigative process.
He characterized the program as the regulator's misguided and uninformed attempt to decide "how to run a safe trucking company."
The SMC is not a reg, nor is it even guidance, Moseley added: "It's just posted on the website."
He emphasized that all carriers should become familiar with the process, because it forms the basis for how an investigator will evaluate a carrier targeted for review.
Moseley points out that following some of the recommended procedures would put carriers in violation or other federal guidelines, such as non-discrimination or independent contractor rules.
"There's some wrong stuff on there," he said. "It's just wrong, but it's what FMCSA has blessed for trucking companies."
And while "there are some good things," trucking companies need to be prepared to defend themselves from misguided audits.
"Be ready to explain why you're not adopting the bad ideas," he concluded.
(Up next, agency officials defend Compliance, Safety, Accountability from additional criticisms of data disparity.)