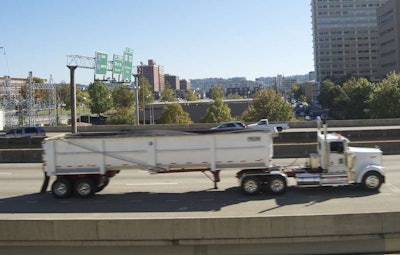 A full 80 percent of carrier respondents to a recent study done on the impact of the July 1 hours-of-service rules say they have seen their productivity decrease since the new rule went into effect.
The American Transportation Research Institute's study, "Operational and Economic Impacts of New HOS", also found that nearly half of carriers who responded to the survey said they now required more drivers to haul the same amount of freight.
Moreover, more than half of the drivers who responded in the study said they had seen their pay decrease by 5 percent or more since the new rule was implemented July 1. More than two-thirds — 67 percent — said they have seen their pay decrease since.
For its report, which was released Nov. 18, ATRI surveyed 446 carriers and 2,370 drivers. It also analyzed logbook data for more than 40,000 drivers.
Truck driver respondents in the study largely reported a decrease in quality of life due to the new hours rules, as 82.5 percent said the regulatory change has had a negative impact. Sixty-six percent say they have felt more fatigued since the new rules went into effect.
ATRI says the fatigue and lost pay are due to several hours-rule-caused factors like changes in schedule, longer restart times, use of a rolling schedule, losing loads to lack of flexibility and losing productivity due to the 30-minute break.
Click here to see ATRI's full report.