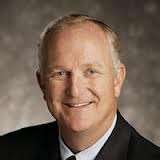 Sometime prior to Nov. 25, the day Vista Equity Partners formally announced the completed acquisition of Omnitracs, the new owners made one thing very clear to John Graham, the organization's new CEO.
Vista is a large company with numerous vertically oriented software and data-enabled businesses. Vista executives told Graham they did not know the "what" and "why" for trucking technology; they expected Omnitracs to know this information from its own expertise in the trucking domain.
Vista would, however, now be telling Omnitracs how to do it, said Norm Ellis, vice president of transportation and logistics sales, services and marketing for Omnitracs. Ellis shared his thoughts on the Vista acquisition during a phone call with CCJ on Dec. 5.
Vista has a set of standard operating procedures for every aspect of software development from gathering requirements to writing the code, testing and deploying new applications to the industries it serves.
"They are the experts at that and that is exactly what we need," Ellis said. "We now have a partner that has processes on how to do the development, to find the requirements, and achieve a return on investment that customers are thrilled about. This is Vista's intellectual property."
Ellis knew of Vista's standard operating procedures (VSOPs) before the acquisition, but neither he nor anyone else at Omnitracs were allowed to see anything in writing until the deal closed. Now the books are open, Ellis said Omnitracs will be able to develop technology more efficiently and faster than ever before.
"Our customers will be the greatest beneficiary a year to 18 months from now," he said.
On the same day Vista announced it had cleared the last hurdle for purchasing Omnitracs, it broke the news that Roadnet Technologies, a provider of routing, scheduling, optimization and mobile resource management software, will be joining Omnitracs as part of a single organization.
Omnitracs considered buying Roadnet during the time Qualcomm had ownership but decided to back away as Qualcomm was pursuing buyers. Vista knew Omnitracs was interested in Roadnet, however, and decided to pursue the deal on its own.
"Customers expect us to grow and add onto our portfolio," Ellis said. "We now have a perfect owner in Vista. They came at the right place and the right time."
Discussions between Omnitracs and Roadnet are now underway, he added, and the combined entities are pursuing opportunities to better serve fleets in need of integrated telematics and route planning systems, especially those moving into dedicated operations to replace their customers' private fleets.