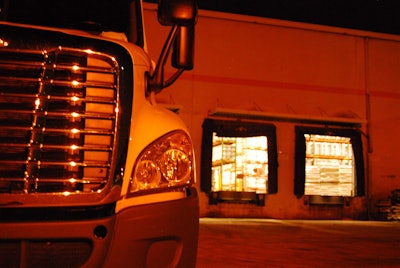 According to the federal register of licensed brokers, there were 7,561 fewer licensed brokers at noon on Dec. 10 than on Dec. 1 — a 35 percent drop.
The numbers have steadily been declining in the wake of the new surety bond minimum brokers are required to carry — enforcement of which began Dec. 1 — stipulating brokers have a minimum $75,000 bond, up from the $10,000 required since 1980.
James Lamb, president of the Association of Independent Property Brokers & Agents, says that number's likely to continue to increase until Dec. 15 — 30 days after the last notices of investigation were sent to brokers by the Federal Motor Carrier Safety Administration.
CCJ published a story last week detailing the bond increase's toll on the number of licensed brokers and the ongoing court battle the AIPBA is waging against the rule, which was enacted by FMCSA per a requirement in the MAP-21 highway funding act that was passed last summer. Click here to see CCJ coverage of the AIPBA's litigation against FMCSA.
The agency published a notice in September of last year saying it would revoke authority from brokers who did not comply with the increase by Dec. 1. MAP-21 required brokers to comply by Oct. 1, so FMCSA essentially gave brokers a 60-day grace period to comply.
Lamb points to the bond increase as the obvious and key reason so many brokers are no longer active, but that number could include brokers who had their licenses revoked for other reasons, too.
The American Trucking Associations — along with other industry groups like the Owner-Operator Independent Drivers Association and the Transportation Intermediaries Association — supported the bond increase, as it offers more security for carriers and drivers seeking payment from brokers for loads hauled.
Lamb says that while it's possible the brokers who've seen their licenses revoked could be reinstated, he doesn't count on many of them making it back. It's "highly unlikely a significant amount" will be reinstated, he said, due to the grade period FMCSA offered and the otherwise extended period of time brokers had to comply with the increase.