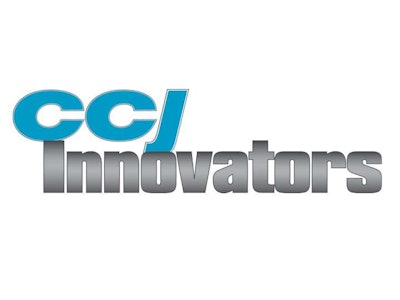 Below is a list of the 11 CCJ Innovators from 2013 with links to their respective articles. At the upcoming 2014 CCJ Innovators Summit in February, CCJ editors will choose one of these carriers as the CCJ Innovator of the Year. Let us know in the comments section below who you think is best deserving of the Innovator of the Year honor.
January 2013: Crete Carrier Corp. With its new Patriot Fleet, Crete delivers its message of appreciation for military veterans over the road.
February 2013: AIM NationaLease. AIM NationaLease develops software program that compares codes for repair orders and training to ensure technician work is distributed evenly.
March 2013: Maverick USA. The company's IT team develops dashboards for virtually every department of its separate business entities so users can get a wider view of the overall enterprise.
May 2013: Bison Transport. The Canadian carrier develops double 53-foot long comination vehicle program to increase capacity without adding more equipment, drivers and emissions.
June 2013: Brakebush Transportation. Private carrier creates its own brokerage arm to manage time-sensitive freight better and partners with a school system to convert cooking oil into biodiesel.
July 2013: Central Pennsylvania Transportation. The short-haul carrier goes the extra mile to earn and keep customer business by creating true partnerships with shippers.
August 2013: Paul's Hauling. Paul's Hauling improves the work environment for its drivers and gives the company a new level of confidence in their compliance.
September 2013: Baylor Trucking. The company institutes a new driver pay structure to help neutralize the uncontrollable impacts of the latest hours-of-service rule.
October 2013: Melton Truck Lines. The flatbed company's voluntary driver wellness program measures blood chemistry, weight and blood pressure and incentivizes healthy lifestyles.
November 2013: Old Dominion Freight Line. LTL company develops award-winning loss prevention and environmental strategies.
December 2013: M&M Cartage. M&M Cartage is investing $7.5 million in new CNG-powered trucks and a new headquarters with green efficiencies.