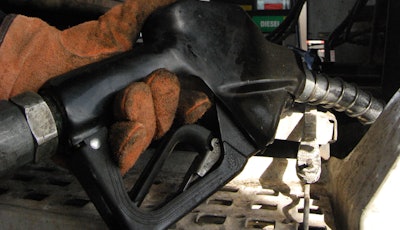 Fuel card and electronic payments vendor Comdata and truck stop chains TravelCenters of America, Pilot Flying J, Love's and Country Stores have agreed to a $130 settlement with 4,000 independent truck stops and other fuel stops in a lawsuit that dates back to March 2007.
As part of the agreement, Comdata has agreed to pay $100 million to the plaintiffs for allegedly charging independent truck stops 500 to 1,000 percent more per transaction compared to what it charged large truck stop chains. TA will pay $10 million the suit, and the remaining $20 million is split between Love's, Pilot and Country Stores.
The lawsuit was filed by Marchbanks Truck Stop (doing business as Mountain Truck Stop) against Comdata in a federal court in Pennsylvania.
In addition to the financial settlement, Comadata has also agreed to change provisions in its contracts as a means to promote competition.
According to NATSO, the settlement will be brought before a U.S. District Court in Pennsylvania Feb. 28 for approval from the court, and independent truck stop owners and operators who accepted Comdata cards will be eligible to take part in the settlement, though it's not known how the money will be divided, NATSO reported.
Comdata's CEO and Chairman, Stuart Harvey Jr., released this statement about the settlement:
"We are very pleased to have reached an agreement that directly addresses merchant issues while continuing to emphasize and ensure fair treatment at the point of sale for fleets that carry the Comdata Card. While Comdata believes the lawsuit lacked merit, we decided to resolve the lawsuit so that we can continue to focus our full attention on strengthening and growing our relationships with our merchant and fleet customers."