Software systems can consider a multitude of factors when designing optimal routes, instantly, for truck fleets. These so-called optimization systems integrate with transportation management (TMS), mileage and routing and in-cab navigation software, among other sources, to calculate routes instantly as conditions change.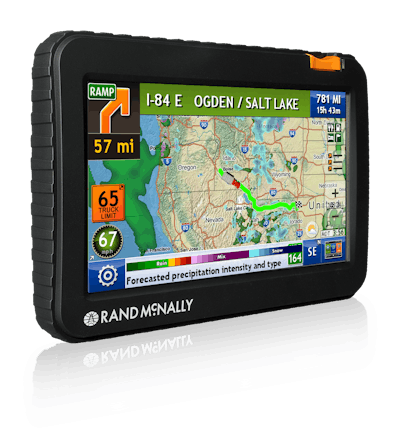 Manhattan Associates' Fuel&Route considers the total cost of dispatch in its route optimization design. The software begins with ALK's PC Miler truck-legal routes – practical, toll discouraged, shortest, etc. – between any origin and destination pair. It then lays a fleet's variable and fixed costs on each route – fuel, tolls, miles, hours and driver pay – to determine the true least-cost route.
"We account for all of that," says Mike Glasgow, Manhattan's carrier account executive. Carriers that use Fuel&Route generally have more than 300 trucks, and the system is not offered through a cloud or subscription model, Glasgow says.
ExpertFuel from TMW Systems interfaces with TMS systems to gather information about the load (freight classification, dimensions, equipment type, etc.). It then pulls in the appropriate route from ALK's PC Miler (shortest, most practical, etc.) as well as any custom route settings to avoid or favor certain roads along with toll costs, a user-defined time cost, and fuel cost parameters. It uses all of this information to create an optimized, least-cost route line.
Once the route line is designed by Fuel&Route or ExpertFuel it can be sent to the in-cab computer as dispatch instructions, or directly into an onboard navigation application to help keep drivers in line and on schedule. Both Manhattan's Fuel&Route and TMW's Expert Fuel applications integrate with ALK's CoPilot Truck in-cab navigation system.
Going out of route? Not so fast>>