U.S. Xpress, the nation's second largest privately owned truckload carrier (#11 on the CCJ Top 250), has designed an application for driver managers that brings together all of its route management technology and real time alerts into one screen.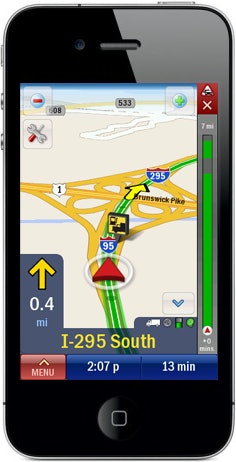 U.S. Xpress has been able to reduce mileage costs by 1-2 percent by having real time visibility and by feeding information to the driver immediately to get back on route.
One of the components of the company's real-time route compliance tools is ALK Technologies' RouteSync, which is available in the latest versions of its CoPilot Truck Live in-cab navigation system and PC Miler mileage and routing engine. The RouteSync functionality ties the two products together between the cab and office.
With RouteSync, any custom settings to PC Miler truck routes to avoid certain roads or areas are pushed to CoPilot through wireless communications.
TMW's Expert Fuel product can be used in combination with its IDSC Trip Alert product to provide fleet managers with visibility of what they asked the driver to do versus what the driver is actually doing. Trip Alert does not do anything in terms of actively managing the driver. That is what RouteSync and CoPilot bring to the table, says David McKinney, general manager and vice president of TMW Optimization.
If drivers deviate from the route, CoPilot will direct the driver back to original route to enforce compliance or recalculate a new route, depending on what setting the fleet chooses. The combination of the three products – Expert Fuel to produce the back office route, TripAlert to provide good visibility and exception based alerting, and CoPilot to give instructions in the cab – creates a holistic approach to truck routing, he says.
"Having the back office understand all the needs of the business from a cost and routing perspective, and being able to deploy that instantly to the cab, I think, is a game changer in terms of control over the route line," he says.
Rand McNally plans to release the first phase of its new TrueTrack product in the second quarter of 2014. The web-based application will allow fleet managers to control the in-cab routing experience and track a driver's adherence to predefined routes.
TrueTrack will work in conjunction with Rand McNally's suite of mobile fleet management systems the TND 760 and TPC 7600, and will be available via the Rand McNally Connect web portal, the company's online command center. The product makes it possible to adjust route settings on the in-cab IntelliRoute Truck Navigation Device (TND) device remotely from the back office. Drivers will not be able to change the route setting unless the fleet gives permission.