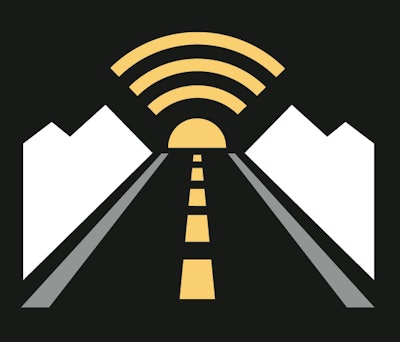 At a press conference at the 76th annual Truckload Carriers Association Annual Convention in Dallas, LinkeDrive, maker of PedalCoach, announced the release of its Driver and Truck Analytics (DATA), a cloud-based solution that pairs with the PedalCoach to allow new levels of insight and performance in fuel efficiency and safe driving.
According to Jeff Baer, LinkeDrive founder and CEO, DATA allows real-time access to detailed information and driver performance metrics. Data from PedalCoach – a driver-focused application that instantaneously measures, coaches and rewards drivers for safe and fuel-efficient driving – is captured and transmitted from fleet vehicles to DATA in the cloud. DATA instantly analyzes and presents information to fleet managers via a dashboard.
"When fuel is 30 to 40 percent of your operating expenses, the inability to look at it is pretty scary," says Baer. "With DATA, that real-time ability to monitor that is resonating with our customer base."
DATA's mapping support allows fleet managers the ability to see how each vehicle and driver in a fleet is performing while it is on the road and tracks performance across the entire fleet and by fleet segment. It also allows fleet managers to identify key performance metrics, run comparative reports and use its drill-down capabilities to get the information they need to improve fleet performance and profitability.
PedalCoach allows drivers in the cab to see their fuel score at the end of each trip. DATA now will allow managers to see the same information, as it happens.