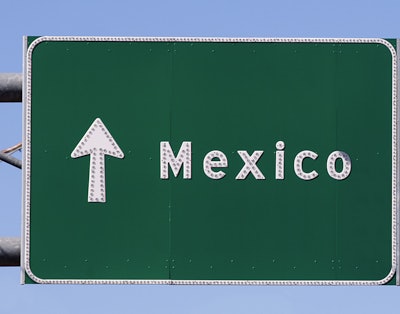 The Federal Motor Carrier Safety Administration is seeking comment on the latest applicant to its cross-border pilot program with Mexico.
Importaciones y Distribuciones Latina America Gami SA de CV has applied to run one truck and one driver in the program. The Tijauana-based carrier has passed the agency's Pre-Authorization Safety Audit and plans to operate a vehicle weighing less than 26,000 pounds.
The agency says IDLA has an affiliation with Hector Serrano Lee, doing business as Importaciones y Distribuciones Latina America Gami — a carrier domiciled in the U.S.
Lee has "no identified safety issues" and no Safety Measurement System scores above intervention threshold in the agency's Compliance, Safety Accountability program, as of Feb. 21.
IDLA would become the 14th carrier to be admitted into the program. Decisions are pending on three other companies, and the agency has dismissed applications for 14 carriers. Four others have withdrawn applications.
To make a comment on IDLA, visit regulations.gov and use the Docket Number FMCSA-2011-0097.
Click here to see all of CCJ's recent coverage of the cross-border program.