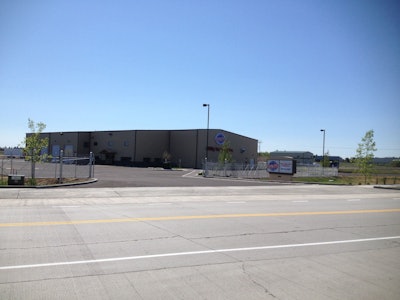 Mack Trucks is complementing its recently updated brand expression with an intuitive new www.MackTrucks.com website. Designed for easy use by customers and optimized for mobile devices like smartphones and tablets, the new site serves as a straightforward source of information about Mack's products and services and helps customers connect with local Mack dealers. One aspect of the site's design is the application-focused layout, which allows customers to explore models in the Mack lineup designed for their specific jobs.
"Mack's new site was built around helping customers find the right tools for the jobs they need to do, whether it's on the highway, on a construction site, or anywhere else they're operating," said John Walsh, Mack vice president of marketing. "It's all about empowering customers by arming them with information they need to help their businesses."
The website incorporates Mack's new forward-looking logo and bold photography, signatures of the Mack brand's updated look and feel, with focused information for each application. Customers can easily search for the right model for their application – highway, construction, refuse, heavy-haul and alternative fuels – and learn about Mack's industry-leading customer support services, including Mack GuardDog® Connect proactive diagnostics and repair scheduling and Mack Pedigree Uptime Protection, an integrated package of business solutions ensuring customer satisfaction throughout the service, parts purchasing and asset protection experience.
Popular information about Mack, like the Customer Center and feature storiesabout Mack customers, is also available on the site. Enhancements planned for the near future include forums where customers can submit questions to Mack product experts and a section where proud Mack owners can upload photos of their new Pinnacle, Granite, TerraPro and Titan by Mack trucks.