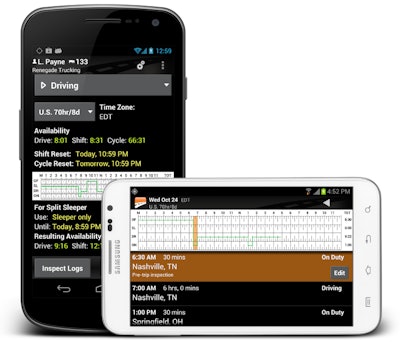 About one year ago, Sylectus created a mobile app that interfaces with its web-based transportation management software. The app was designed to automate common functions like tracking loads, capturing images of proof-of-delivery receipts and automating messages for arrivals and departures.
One thing the Sylectus mobile app did not do was electronic logs. Fleets that wanted drivers' hours-of-service information to feed directly into the Sylectus TMS typically used the full in-cab platform from Omnitracs, which owns Sylectus.
Soon after releasing the Sylectus mobile app, BigRoad approached with an opportunity to help fill the void for electronic logging in the Android and iOS mobile environment. BigRoad is a provider of fleet applications for trucking and motorcoach.
On Tuesday, June 24, the two companies announced an integration between BigRoad's smartphone-based hours of service (HOS) logging system and the Sylectus transportation management system (TMS).
The integration allows drivers using BigRoad's fully editable electronic driver log and the Sylectus mobile application to capture duty status changes and send trip updates (arrive, load, empty) and paperwork back to the TMS — all from one smartphone or tablet. Fleets can then use the BigRoad/Sylectus integrated system to track a driver's location and available HOS in real time.
"We now have a really clean flow of HOS information directly from drivers on the road using BigRoad on the smart phone right through to our Sylectus TMS back at dispatch. The BigRoad/Sylectus integration allows us to pinpoint a driver's location, and in real time, determine HOS availability. This complete picture of a driver's capacity keeps us fully compliant at all times, and it allows us to capitalize on more business opportunity while keeping our customers happy," says Jim Tropf, president of Tenpoint Expediting Services Inc., a customer of both BigRoad and Sylectus.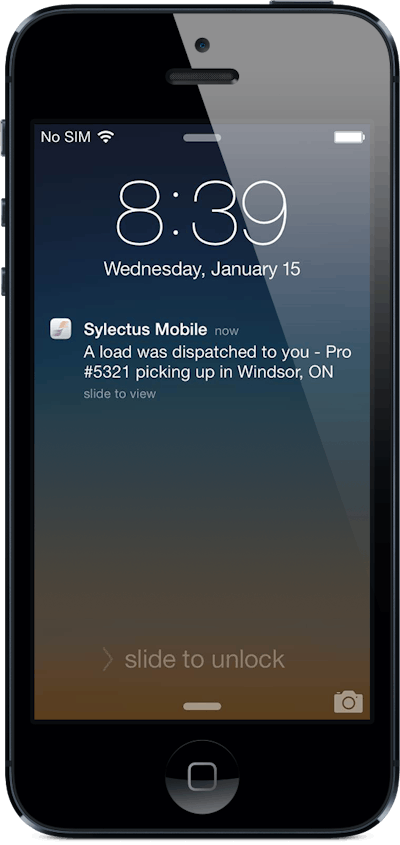 "Drivers and fleets want productivity and ease of use. They also want the tools that run their business to work together seamlessly to produce results and ease the compliance burden," says Terry Frey, COO and co-founder, BigRoad.
"The integration with the BigRoad app offers our customers a more interactive way to dispatch and track drivers and monitor their active HOS data in real time," added Stuart Sutton, general manager of Sylectus. "Dynamic information exchange between BigRoad and Sylectus TMS enables fleets to better comply with FMCSA regulations and improves dispatchers' ability to help their drivers adhere to HOS rules."