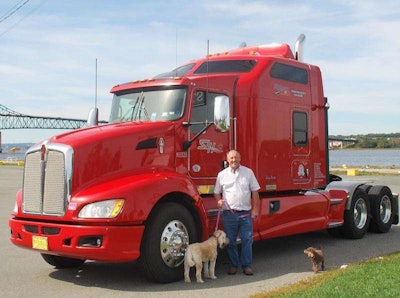 The Truckload Carriers Association, in conjunction with CCJ sister sites Overdrive and Truckers News, is looking for the best company drivers and owner-operators in the land.
In an annual joint effort with TCA, the two name a Company Driver of the Year and an Owner-Operator of the Year, both of which will be announced at TCA's annual convention in March.
Nominations are open until the end of this month. Click here to learn more about the program or to nominate a driver or owner-operator for the award.
The contests highlight those who "drive safely, give to their communities, protect the environment and enhance the image of trucking," says TCA.
Last year, each winner won a Ram pickup. Sponsors and prizes for this year's contest have not been named.