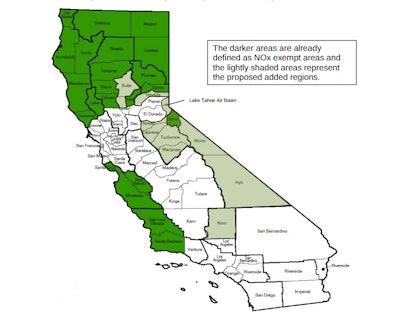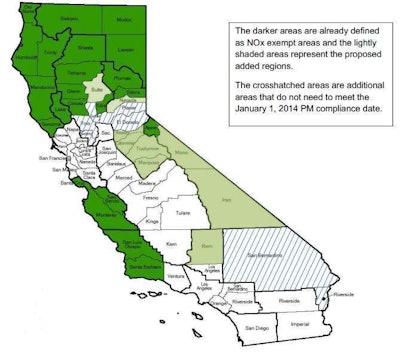 The Owner-Operator Independent Drivers Association's 2013 lawsuit against the California Air Resources Board over its stringent emissions regulations has been dismissed by a federal judge based on jurisdiction and the necessity for the U.S. EPA to be named a defendant, according to court documents.
OOIDA says it will appeal the court's decision.
Chief Judge Morrison England of the U.S. District Court in California issued the ruling Oct. 29, saying the lawsuit should have been initiated in the court of appeals rather than district court, as part of OOIDA's suit against CARB's regulations "pertain to EPA's approval" of the regulations.
Morrison also said in his decision the EPA is a "necessary and indispensable party" in the lawsuit and therefore should have been named in the suit. The same issue was addressed in a 2012 lawsuit brought against CARB by the California Dump Truck Owners Association, according to the court documents, whose lawsuit was dismissed for the same reason.
OOIDA President and CEO Jim Johnston says the group "intends to see [the case] through."
"CARB should not have overreached its authority with or without the EPA's approval," he said.
OOIDA filed the lawsuit last December, alleging that CARB's emissions regulations, which require retrofitting 2006 and older model trucks with diesel particulate filters, is unfairly costly to out-of-state truckers and violates the Commerce Clause of the U.S. Constitution.
OOIDA also contends the rules do not have a "measurable" impact on climate change.
Click here to read CCJ's coverage from last December of OOIDA's lawsuit.
CARB filed a motion for dismissal in February of this year.