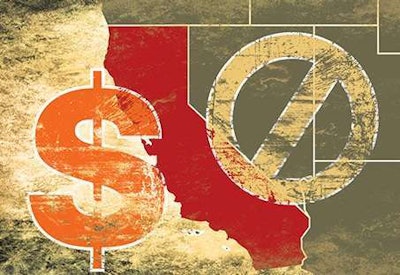 The California Air Resources Board has asked a federal court to dismiss portions of a lawsuit brought against its Truck and Bus Rule by the Owner-Operator Independent Drivers Association.
The state's attorney general, Kamala Harris, filed the motion to dismiss Jan. 27, asking that one of the three counts in OOIDA's lawsuit be dismissed, due to immunity CARB employees have in their roles.
OOIDA filed its suit Dec. 6, claiming the state's emissions regulations violate the U.S. Constitution's Commerce Clause and are unfairly costly — without definitive benefit — to truck owners.
CARB says in its motion that the suit's count against two CARB officials, Richard Corey and Mary Nichols, do not have legal backing, as OOIDA sued them based on "personal capacities" not their "official capacities."
Corey and Nichols are also entitled to qualified immunity, CARB says, adding the two officials themselves did not violate any constitutional rights of truck owners and were simply enforcing regulations already set in place by CARB.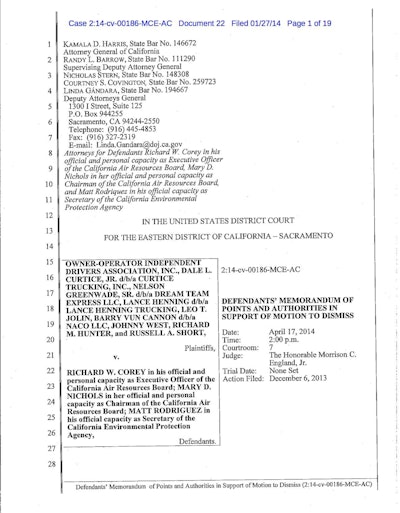 The other two counts in the suit — OOIDA's quest for the court to declare the rule unconstitutional and to place a hold on the implementation of the Truck and Bus Rule — were not challenged in CARB's motion.
Corey is an Executive Officer for CARB, and Nichols is Chairman of CARB.
CARB is also still facing a lawsuit brought by the Alliance for California Business, who in its November-filed suit claims the state did not disclose the alleged dangers of retrofitted diesel particulate filters, which the state now requires for pre-2007 engines.