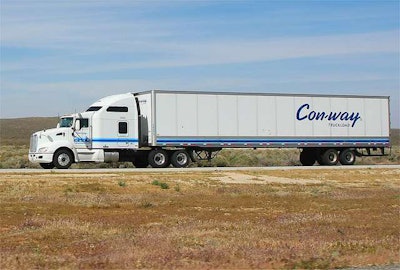 Workers at a Con-way Freight (No. 5 in the CCJ Top 250) terminal in Harlingen, Texas, voted last week against joining the Teamsters Union, the carrier announced Friday, marking the fourth defeat for the union this year.
The vote was part of the Teamsters' ongoing campaign to organize Con-way workers. However, workers at Con-way locations in Santa Fe Springs, Calif., San Fernando Valley, Calif., and Manchester, N.H., voted not to join the union. The Teamsters also withdrew a vote in November for Con-way's Irvina, Calif., location.
Con-way is challenging two votes that went the Teamsters way at terminals in Los Angeles and Laredo, Texas. Con-way alleges the union interfered with the elections there.
The Teamsters also have been working this year to organize drivers and workers at FedEx Freight. So far, votes at FedEx locations have been split evenly for and against Teamsters representation.