Tuscaloosa, Ala.-based nationwide steel hauler WTI Transport pulled the curtain back this fall on a new, modern office building, complete with a new recruiting center, state-of-the-art tools for dispatchers and a bevy of offices and conference rooms.
But WTI set out to do more than just provide its in-office employees new work spaces: It also built a new, modern lounge for its drivers, both as a measure of appreciation to its truck operators and as a tool to help the company recruit new drivers and retain the ones it has.
And the results so far point to promise: WTI's driver turnover rate in December was just 22 percent — its lowest since it began tracking turnover in 2003. Turnover in the final quarter of the year (the first since the new facilities opened), was 52 percent, much lower than the same time period in recent years, says WTI's Guy Martorana, the company's HR director.
As CCJ headquarters are in Tuscaloosa, I had the opportunity to pay WTI a visit last month to see the new facilities and talk with some of its recruiters about how they lounge and other amenities aided the carrier in finding and keeping drivers.
Here's a photo gallery of the carriers' new facilities and its amenities: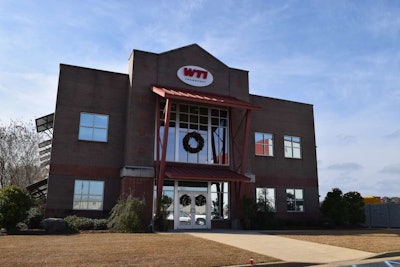 And here's the real star of the show — the company's new driver lounge: