Vanguard Truck Centers announced on January 5th, the opening of its newest Mack and Volvo dealership in Flagstaff, Arizona.
Vanguard Truck Center of Flagstaff is located at 13591 West Bellemont Camp Road, Bellemont, Arizona 86015. "This additional location employs factory-trained technicians, will maintain an extensive parts inventory, and provide a comfortable driver's lounge," says John Kean, branch manager of Vanguard Truck Center of Flagstaff. "We are the only driveline company in northern Arizona and can build and balance all drivelines." The Flagstaff location will provide customers a new genuine Mack and Volvo Parts and Service option within the almost 800-mile stretch between Los Angeles, California and Albuquerque, New Mexico, along the Interstate 40 corridor. The dealership is conveniently located approximately 10 miles west of downtown Flagstaff, within view of I-40 at exit 185. The location provides easy access for trucks and trailers.
"We are excited to open our newest location in Flagstaff, Arizona," says Tom Ewing, president of Vanguard Truck Centers. "We look forward to providing trucking solutions to this area and to bring our expanded knowledge and resources to our new customers. Perhaps, more importantly, we look forward to providing a very valuable service point to all Mack and Volvo customers – one that puts us closer to our clients within and between the Los Angeles and Albuquerque areas. Stop in for a visit and see firsthand how we can earn your trust as your one-stop shop."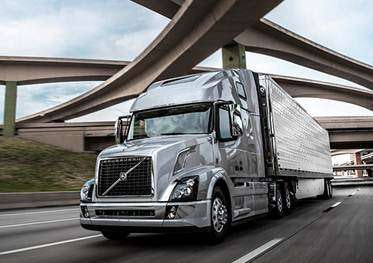 Vanguard continues to be committed to delivering the highest level of service to all its customers. As its dealership network continues to grow, the Vanguard team will execute its mission of leading the industry in consistently meeting and exceeding the customers' expectations. Vanguard takes pride in offering a unique customer experience in all of its dealerships by providing professional service and continued strength in its resources and inventory.