Editor's note:
Welcome to the first edition of CCJ Indicators — a new series on CCJ that will appear at least weekly, but potentially multiple times a week, depending on what comes across the wire.
In recent months, CCJ has posted a Money Monday column each Monday, rounding up business and economic news, analysis, forecasts and trends related to trucking and offering carriers information they can use in their business.
CCJ Indicators will continue that trend, but to deliver that information more quickly and more effectively, it will no longer be strapped to Mondays exclusively. You may have also noticed a format change in mid-December, parting ways with the slideshow format for a more reader-friendly scrolling format.
That change will stay with CCJ Indicators.
If you have any feedback, please drop us a line.
Now, on to the week's indicators.
Several firms reported this week 2014 wrap-ups, pointing toward solid tonnage growth and big growth in the Class 8 truck market.
[gttable cols=""]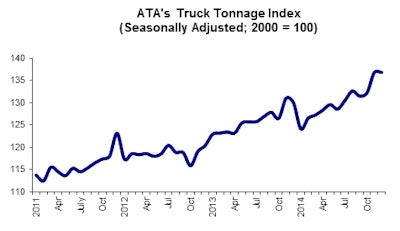 Truck tonnage up 3.5 percent in 2014, 5.2 percent in December: Though there was no change in the American Trucking Associations' For-Hire Truck Tonnage Index from November to December, the index was up 3.5 percent in 2014 as a whole over 2013, ATA reported last week, while December 2014 was 5.2 percent higher than the same month in 2013.
December's index reading equaled November's all-time high.
"Economic data was mixed in December, with retail sales down 0.9% and factory output up 0.3%, so tonnage was in-between those two readings, which are two large drivers of truck freight," said ATA Chief Economist Bob Costello. "Overall, 2014 was a good year for truck tonnage with significant gains throughout the year after falling 4.5 percent in January alone."[/gttable]
[gttable cols=""]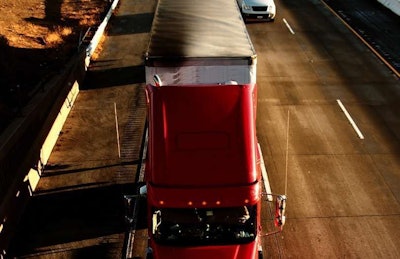 Truck orders up 42 percent from 2013: As preliminary data revealed earlier this month, truck orders in December topped 40,000 for the third straight month, pushing truck orders to nearly 400,000 in 2014, according to ACT Research.
2014's total of 380,200 orders was 42 percent higher than 2013's order number, and the fourth quarter alone was the strongest three-month stretch since the first quarter of 2006 — the emissions "pre-buy" period.[/gttable]
[gttable cols=""]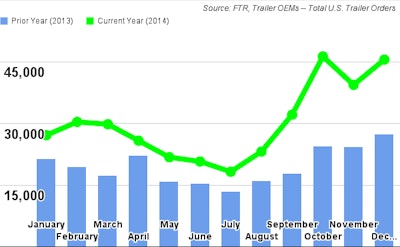 Trailer orders spike also: Trailer orders in December hit 45,500, according FTR. That was the second highest month ever recorded, down just 1.5 percent from October 2014. For the year, trailer orders totaled 360,000 — "by far the best order year ever," says FTR.
"The trailer market is blazing hot as fleets continue to lock-up future build slots in anticipation of a strong freight environment this year," said Don Ake, FTR's VP of Commercial Vehicles. "Fleets are placing orders for vans and flatbeds out through the end of the year. Manufacturing capacity is still tight, however several OEMs have plans to increase build rates during the year." [/gttable]
[gttable cols=""]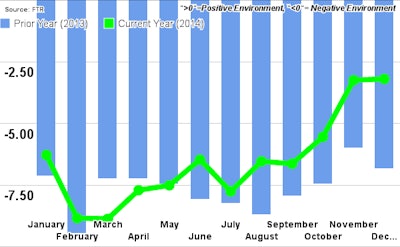 Shippers see better conditions: The recent ease in capacity tightness and plummeting fuel prices have improved conditions for shippers, according to FTR's monthly Shippers Conditions Index. But capacity overall still is a negative factor for shippers, as are rising rates, FTR says. Barring a recession, conditions for shippers could remain "in negative territory indefinitely," FTR says.[/gttable]