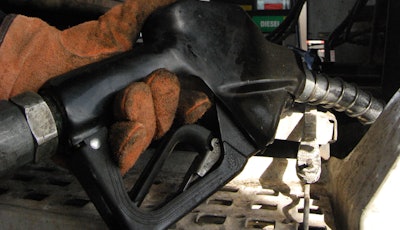 Preliminary approval has been granted to the nearly $25 million settlement struck last year between fuel providers — such as Exxon, Love's and BP — and fuel buyers, both diesel and gasoline, in the ongoing "hot fuel" lawsuits, originally filed in 2006.
The case is technically broken into 28 different class-action settlements — one against each fuel provider sued — and recognizes as part of the class any "person or entities who bought gasoline or diesel fuel at a gas station in any of the states at issue between Jan. 1, 2001, and Dec. 10, 2014."
Plaintiffs contended in their suits that the fuel providers violated consumer protection laws by not disclosing that fuel expands in warmer temperatures, thereby making a gallon contain less energy and worth less during warmer months.
The defendant companies denied the claims, but agreed to the settlement to resolve the cases.
The settlement is broken down like this: BP, Chevron, ConocoPhillips, ExxonMobil, Shell and Sinclair will pay a combined $22.925 million, and the remaining 18 companies will pay a combined $1.5775 million.
The other companies include B-B Oil, Casey's General Stores, Coulson Oil, Citgo, Dansk, Diamond, E-Z MArt Stores, Flash Market, G&M Oil, J&P Flash, Love's Travel Stops, Magness Oil, M.M. Fowler, Port Cities Oil, Sam's Club, Sunoco, Tesoro , Thorntons, United El Segundo, Valero, World Oil and W.R. Hess.
The settlement pertains to fuel sales in: Alabama, Arizona, Arkansas, California, Delaware, Florida, Georgia, Indiana, Kansas, Kentucky, Louisiana, Maryland, Mississippi, Missouri, Nevada, New Jersey, New Mexico, North Carolina, Oklahoma, Oregon, Pennsylvania, South Carolina, Tennessee, Texas, Utah, Virginia, Washington, D.C., Guam and the U.S. Virgin Islands.
Fuel buyers have three options in the case. They can (1) can choose to opt out of the settlement to pursue their own litigation against the companies, (2) object to the settlement in full or in part or (3) simply remain a member of the class.
A fairness hearing will be held June 9 at 9:30 a.m. to determine whether the settlement is adequate.
Those currently considered part of the class have until March 23 to opt out or object to parts of the settlement.
In September 2012, a verdict was returned in a similar case in the favor of the fuel providers, who claimed they did not knowingly sell fuel that contained less energy.