Omnitracs, a provider of fleet management systems to transportation and logistics companies, announced that Langer Transport is adopting the Mobile Computing Platform 50 (MCP50) and key applications across its fleet of tractors.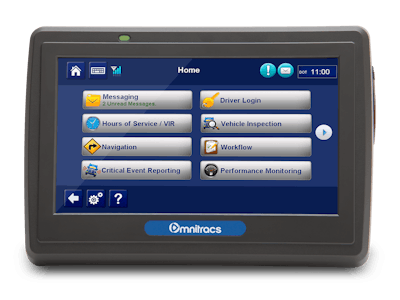 Langer Transport, a tank truck company based in Jersey City, N.J., said the mobile fleet management technology from Omnitracs will help the company continue to serve its customers' unique needs, improve operational efficiency and manage regulatory compliance.
Langer Transport has been in business for more than 80 years and serves customers in the chemical, oil, food grade, consumer care and pharmaceutical industries throughout North America. Before adopting Omnitracs' fleet management and Hours of Service electronic logging applications, Langer Transport was using paper logs to manage driver hours.
"In the midst of evolving FMCSA regulations and market conditions, our company was ready to adopt an advanced technology system to keep pace with the changes and to make sure that our drivers are equipped with the best tools when out on the road," said Bill Pobedinsky, director of safety and personnel at Langer Transport Corporation. "Doing so will help ensure that Langer Transport remains compliant, competitive and operates more efficiently than ever before. The entire company is very enthusiastic about this transition and has embraced it every step of the way."
In addition to Hours of Service, Langer Transport will also implement the following applications:
Critical Event Reporting—monitors vehicles for critical safety-related events and provide immediate notification to help fleets manage driver behavior, improve fleet operations and prevent accidents
Vehicle Inspection Reports—eliminates paper DVIRs and makes it easier for drivers to record pertinent inspection information to improve reporting, compliance, and defect resolution while saving money
In-cab Navigation—an in-cab user interface with extensive customization options that features the CoPilot Truck navigation application.
"The response from drivers has been extremely positive," remarked Pobedinsky. "While many of them are new to modern mobile fleet management systems, they have embraced the changes and found the Omnitracs platform to be very user friendly. Installations of the in-cab hardware have been seamless, easily handled by our fleet mechanics, and we expect to complete the entire roll out by the end of January 2015."