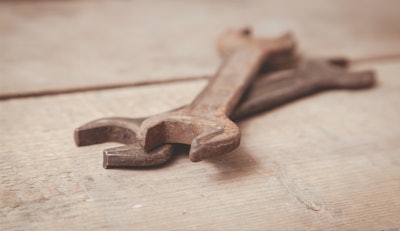 The pace of technological change in trucking over the past decade has been breathtaking. Commercial vehicles rolling off assembly lines now boast standard and optional features that would have been unthinkable on high-end luxury cars just a few years ago.
The proliferation of technology has penetrated virtually every aspect of truck design, from Bluetooth systems that enable drivers to talk on the phone safely to GPS-oriented telematics systems, computer-controlled integrated powertrains and high-pressure common-rail fuel injection systems.
Trucks increasingly are becoming rolling robots with an ever-increasing ability to "think" for themselves. This technology push has reached such unprecedented levels that several OEMs are testing fully functioning "driverless" trucks, and it appears that some level of autonomous driving functionality may become commonplace within the next 20 years.
Yet, more fleet managers are becoming less than enthusiastic concerning trucking's technological explosion. That's because all the new technology found on today's commercial vehicles comes with tradeoffs – and many fleets cannot see an end to the new problems that have piggybacked these high-tech models.
The most glaring unwanted burden has been skyrocketing truck prices. OEMs point out that many of the new technologies – particularly emissions and engine systems – are the result of government mandates. The cost of developing these systems can total hundreds of millions – if not billions – in research and development costs. There is simply no way, OEMs say, they can avoid passing these costs along to fleets.
At the same time, the exponential leap in new and advanced technologies found on today's trucks is stressing the industry's service and support network, which already is struggling with a crippling technician shortage. There already are not enough technicians at either fleets or dealerships to handle repairs, and the few that are there are unprepared to deal with new vehicle systems coming online – especially computing and software issues.
Finally, fleet managers say, there is the issue of durability. "I talk to owner-operators leased to our fleet all the time," says Margret Hogg, general manager of Toronto-based J.G. Drapeau, a long-haul hazmat fleet. "They all drive beautiful old trucks that are dependable day in and day out. They don't want anything to do with all these new technologies because they run trucks that work when they need them to."
Hogg believes vehicle reliability has never been lower than it is today. "We still have a 2002 model in our fleet that is far more dependable than a comparable 2012 model," she says. "We've only had six major repairs with the '02 truck since we got it. In contrast, the '12 model has already had 11 major breakdowns. That's not an isolated event, either."
Another Midwestern fleet manager says that while his fleet has purchased new tractors this year and will purchase more in 2015, those new trucks will be glider kits.
"We've left our OEM supplier completely," says the manager, who wished to remain anonymous. "We just got tired of having breakdowns. Usually those breakdowns were noncritical items. Something in the electrical system would go bad – a sensor, most of the time – and the computer just won't let the truck run. Then it took forever and cost a fortune to get the truck repaired and back on the road. We're sick of it. Gliders are simpler trucks, and they're more affordable, too. I can't see us buying new trucks again anytime soon."
Reverse innovation
More than five years ago, Sandeep Kar, global director of commercial vehicle research for industry analysts Frost & Sullivan, first postulated the rise of cheaper, simpler truck designs to counter today's high-tech models.
"We've seen this before in the U.S. auto industry," Kar says. "In the 1960s and '70s, U.S. automakers thought they had the perfect size and design for passenger cars. Then Toyota attacked, and all those designs were obsolete in an astoundingly short period of time. It is possible the same thing could happen in the U.S. commercial vehicle market today."
But, Kar says, for all the grumbling about truck prices and technology, the fact remains that new commercial vehicles in the United States are the most efficient the world has seen.
"It is easy to forget that all this new technology in the spotlight has very real benefits for fleets today," he says. "These trucks are the most environmentally-friendly and most fuel-efficient in history. They are also safer and allow drivers to be more comfortable and productive."
At the same time, he says, drivers in long-haul applications are more connected, and resale values never have been higher. "There are fleets that are leveraging all this technology to make more money."
Still, Kar says, the advent of lower-cost trucks remains a distinct possibility – particularly in medium-duty markets. "It is possible we may see a 'reverse innovation' process take place."
Kar says that several major players in the North American commercial vehicle market – notably Volvo and Daimler – already are building and selling dependable, simpler low-cost trucks for emerging markets around the world, such as China, India and Russia. "They already know how to build these vehicles," he says. "Many component manufacturers are doing the same thing."
Kar cites Hendrickson's 27-ton rubber truck suspension developed for the company's China market. "It's a durable, cheaper design, and they've discovered that it's capable of handling a 40-ton payload just fine." Hendrickson now is bringing the suspension to North America. "They'll sell the same product engineered for the developing world here for a higher margin," he says. "It's a win-win-win for them."
A simpler ride
Another medium-duty prediction made by Kar a few years back has become reality: Truck assemblers are taking U.S.-compliant components from around the world and assembling a simpler, durable low-cost model for the North American market.
Seattle-based Rainer Truck and Chassis became the first outside component assembler to begin marketing its line of Class 4-7 cabover models in North America. Gary Jones, Rainier's chief executive officer, says feedback obtained during the due diligence phase of the company's launch convinced him that dealers, fleets and drivers are "fed up" with today's complicated vehicle technology.
"Routine maintenance is one thing, but it takes an IT wizard to chase down defective programming modules today, all while a truck is sitting idle and not earning any revenue," Jones says. "Based on this feedback, we saw an opportunity to fill a void by offering customers a reliable low-tech intelligently-designed COE platform."
Rainier uses proven components to build what Jones calls a "brand-new old-school truck" with simplicity and durability as defining design principles. "We're using components every fleet manager is familiar with," he says, citing Cummins engines and Allison transmissions as examples. But Rainier keeps the programming in those components as simple as possible to make maintenance and repairs just as uncomplicated.
"We're not concerned with bells and whistles," Jones says. "I'm not interested in an electrical system to softly turn off a dome light. The light can either be on, or off, if the cab door is closed. If the bulb goes out, someone can figure that out without a dash light telling them and quickly replace it."
Long-haul limits
Jones and Rainier may be first out of the box with a marketable low-tech truck, but Kar thinks other offshore manufacturers soon may test the waters in the North American market. While that may be good news for medium-duty fleets looking for alternatives to high-tech rigs, Kar doesn't think long-haul fleets can expect any new options anytime soon.
"Because of the specific role long-haul fleets play in the North American market, it is far more likely that any low-tech push in Class 8 will be limited to municipal and vocational applications," he says.
For many medium-duty fleets, low-cost low-tech trucks may prove irresistible, but Kar says that appeal will not translate well into other Class 8 applications – especially those with resale concerns
"If a medium-duty fleet can purchase a new Class 5 or 6 truck for 20 to 25 percent less than a standard vehicle today, there are some applications where they will be able to run those vehicles into the ground over a four- or five-year period and walk away," he says. "Even without a second life from the trucks, that fleet will have made money. It's a good deal for the fleet, and it's also a good deal for the manufacturer, which gets to sell even more trucks over that period of time."
Even worse for long-haul fleets, Kar predicts that Class 8 new truck prices will increase by at least another $10,000 to $15,000 by 2020. However, he thinks fleets will absorb these costs easily because those future tractor designs will be more fuel-efficient than current ones.
"It all boils down to the economy, really," he says. "If the economy is good, high-tech trucks will soon deliver higher values that will be absorbed by fleets, assuming margins are better than they are today."
But if the economy remains flat or turns down, Kar says all bets are off, and lower-tech lower-priced trucks eventually may find their way into future long-haul designs.
"If fleet margins don't change, then the market will have to shift," he says. "OEMs will have start asking themselves hard questions, because at the end of the day, they want to sell trucks. If no one can afford a new truck because it is packed with a suite of high-technology components, then they will have to respond to those market demands. If they do not, I guarantee other offshore manufacturers will."