Editor's note: This story originally incorrectly reported that H.R. 1120 would remove CSA's BASIC rankings from public view. CCJ regrets the error.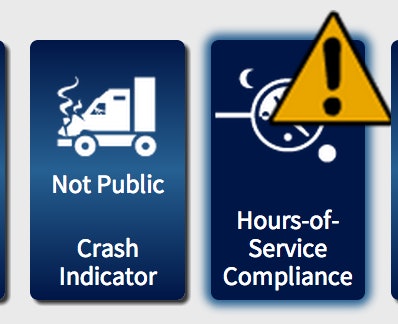 Five Republicans in the U.S. House have introduced a bill that would require shippers, brokers, freight forwarders and others to vet carriers prior to hiring them. The bill also aims to remove the public assumption that carrier rankings in the DOT's Compliance, Safety, Accountability program should be used as a tool to hire carriers.
The bill would require those hiring carriers to: (1) check their registration status with the DOT, (2) ensure they hold the proper amount of liability insurance and (3) ensure they have not been given "unsatisfactory" safety ratings.
A similar bill was introduced last year, but did not make it out of committee.
H.R. 1220 was introduced Feb. 26 by Reps. John Duncan (R-Tenn.), Rodney Davis (R-Ill.), Richard Hanna (R-N.Y.), Mark Meadows (R-N.C.) and Erik Paulsen (R-Minn.), and they've billed it as one that would "enhance interstate commerce by creating a national hiring standard for motor carriers."
Part of the enhancements to safety, the lawmakers say, will be removing the "confusing and conflicting vagaries" of CSA's BASIC rankings — a move pushed in this bill by the broker trade group Transportation Intermediaries Association.
"TIA will continue to advocate that the CSA initiative is a valuable internal tool for the Agency, but until the Safety Fitness Determination rulemaking is complete, the BASIC data should not be used as a tool for carrier selection," according to the lawmakers' announcement of the bill.
Major trucking groups like the American Trucking Associations and the Owner-Operator Independent Drivers Association have made a call in recent months to take it a step further than TIA's bill. They have asked FMCSA and lawmakers to remove the CSA rankings from public view so they could not be used as against carriers, either hiring or otherwise.
The Commercial Vehicle Safety Alliance — the group representing the enforcement community — has also asked FMCSA to remove the scores from public view until the agency can shore up concerns from industry stakeholders regarding its data quality and its methodology.