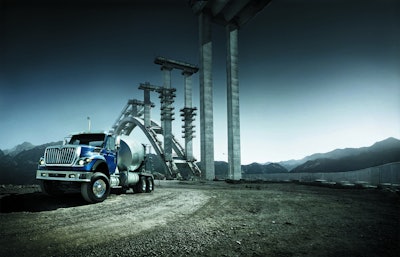 The Federal Motor Carrier Safety Administration last week granted an exemption to ready-mix concrete haulers from the agency's 30-minute break requirement implemented in the 2013 hours-of-service changes.
Drivers operating under the exemption may use 30 minutes or more of "waiting time," FMCSA says, to satisfy the 30-minute rest break requirement, so long as they do not work during the down period.
Drivers must have a copy of the exemption document with them, and carriers using the exemption must have a safety rating of "Satisfactory" and have Safety Measurement System rankings in the agency's Compliance, Safety, Accountability program above the intervention threshold.
The exemption is good until April 3, 2017.
Fireworks haulers want exemption renewal
FMCSA also is considering an exemption for pyrotechnics haulers, as the American Pyrotechnics Association has petitioned the agency to grant drivers of its member companies the ability to drive beyond their 14th on-duty hour.
FMCSA is set to publish Tuesday, April 7 APA's application for exemption, which requests exemptions only for its 55 member companies. The exemption would prevent off-duty and sleeper-berth time from counting toward a drivers' 14 hours and would instead allow 14 hours in accumulated on-duty time.
Drivers would still not be allowed to drive beyond 11 accumulated hours.
Without the exemption, APA says, the cost of Independence Day fireworks shows around the country would be more costly and possibly even out of reach for some towns, as fireworks haulers would be required to hire co-drivers to assist.
APA received a similar two-year exemption in 2013.
The exemption would apply to roughly 3,200 drivers, APA says in its application.