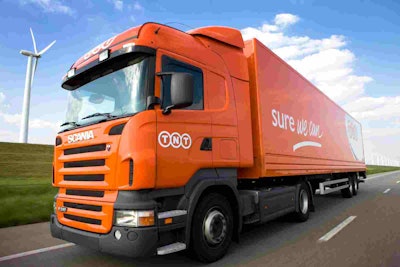 FedEx expects its proposed $4.8 billion purchase of TNT Express to expand its European market, after regulators blocked UPS from buying the Netherlands-based delivery service in 2013.
The Tennessee-based corporation's plan is not expected to raise antitrust concerns because of the "strengths of competitors in relevant markets," according to the companies' April 7 statement. FedEx plans to divest TNT Express' airline operations to mitigate potential antitrust concerns. Where permitted by regulation, TNT Express' intercontinental air operations will be transitioned to FedEx.
The all-cash public offer represents a 33 percent premium over TNT Express' April 2 closing price. The purchase is expected to close by July 2016.
FedEx has agreed to respect TNT Express' existing employment terms. Amsterdam/Hoofddorp will be the European regional headquarters of the combined companies, while TNT Express Liege's hub will remain a significant operation for the group going forward.
More than two years ago, the Atlanta-based UPS withdrew its offer to purchase the Dutch company after the European Commission prohibited the proposed acquisition.