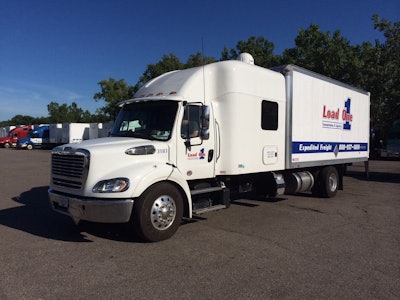 Sylectus, a TMS provider and subsidiary of Omnitracs through Omnitracs Canada, announced that Load One, a provider of expedited transportation and freight management, has renewed its contract for another five years.
A Sylectus customer since 2005, Load One's continuation with Sylectus will include use of a new pre-planning tool for managing truckload drivers and assets. The tool allows for switching of trucks, drivers and trailers, and a truckload asset management calendar for better visibility of scheduled resources.
The new Sylectus Truckload Module will enable Load One to diversify and manage its' expedite, truckload and brokerage divisions with one platform.
"The renewal of this business relationship underscores the positive impact and value that Sylectus' TMS solutions has brought to our business," said John Elliott, CEO of Load One. "We're incredibly optimistic for the next phase of our partnership, and look forward to seeing Load One's performance and total operations improve with the latest innovations in Sylectus Truckload Module."
Detroit-based Load One is one of the five largest expedite providers in North America, and offers a wide variety of transportation services that include air charter, ground expedite, truckload, specialized curtain-side flatbeds, over-dimensional, and intermodal management.
"In the transportation space, Sylectus has been at the forefront of what is today's sharing economy, and has enabled Load One to boldly defy the inclination that trucking in the twentieth century is inefficient and costly," remarked Mike Ham, vice president and general manager of Omnitracs Canada.
Sylectus Truckload Module is now available for all Sylectus TMS customers at no extra cost.