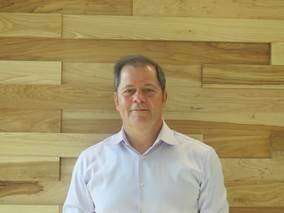 Omnitracs, LLC, a provider of fleet management systems to transportation and logistics companies, announced that it has named Michael Ham general manager and vice president of Omnitracs Canada. As a highly accomplished executive with more than 20 years of experience in the wireless technology space, Ham will oversee the rollout and integration of Omnitracs' technologies throughout Canada. Ham joins Omnitracs having previously served as vice president at Shaw Communications, a diversified communications and media company serving 3.2 million customers.
"With over two decades of experience — working with more 700 customers firsthand — Ham thoroughly understands the challenges of the transportation industry and has been at the forefront of rapidly changing industry technologies," said David Post, president and COO of Omnitracs. "We're poised to expand throughout Canada and Ham has the experience needed to help us bring customers unmatched value by reducing operating costs and improving operational efficiencies."
Having joined Shaw Communications in 1995, Ham held full profit and loss responsibility for Shaw's Tracking division and led the division to become the market leader in Canada. Developing a new model for how the transportation industry does business, Ham grew the division from $1 million in annual revenue to over $50 million. Prior to working at Shaw Communications, Ham held positions with Rogers Communications and Motorola Solutions.
"Having worked with Omnitracs for a number of years while at Shaw Communications, I have great respect for the company's dedication to innovation and focus on helping customers streamline operations," said Ham. "I look forward to bringing my industry experience to Omnitracs' high performing sales team and marketing experts to help drive widespread market adoption in Canada."