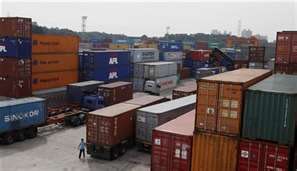 The ports and terminals industry is undergoing increased scrutiny by commercial enterprises and government agencies to improve security and cargo tracking capabilities. In addition, the industry is under pressure to protect and preserve document trails while creating faster global communications to route and store containers.
IT security systems are being used by ports and terminals to maximize operational efficiency and security, but logistics directors at port terminals may have questions about the integration of different systems.
VectorUSA is a systems integrator that provides a wide range of services to truck terminals. The company recently provided CCJ with a list of the top three security concerns and technologies that effectively address them.
Integration of Wi-Fi Assisted GPS
Wireless networks and cloud-based software applications can enable employees, regardless of their location, to maintain access to information and resources at all times. The ability to share information, among onsite and offsite employees within an organization, and with other organizations, results in more efficient and effective business practices.
Often times ports are relying on antiquated designs for wireless systems that do not take into account the wireless architect, specific protocol technology, and the manner in which ensures clients can monitor activity throughout the terminal.
While cost is a concern, an IT director should consider downtime versus the cost of the infrastructure in a wireless design. In industrial areas, special attention should be paid to where access points are installed and if they are too sparse, as coverage may not be strong on all parts of the property. Typically, clients decide to only have a few access points for fear of cost overruns, but this leads to downtime, which is ultimately more expensive when evaluating the cost-effectiveness of a more resilient design.
The Network's Bandwidth
To ensure the best video surveillance system, a robust network and people who monitor and manage the network are required. A "set it and forget it" attitude will lead to serious IT problems. There must be an on-site, IT team or managed services contract in place to understand the software and video data, as well as what the business is trying to accomplish so that they can ensure the network can handle the bandwidth. The IT team should also be responsible for regular testing to ensure the data is being saved for a set period of time and that data is being stored properly on the servers or network data recorder.
Active vs. Passive Surveillance
When considering the design and implementation of an intelligent surveillance system, ports and terminals IT directors must consider not only threats to the property and human safety but also the security of cargo from theft. To ensure that surveillance system is effectively implemented, IT directors must decide whether they plan to hire a full-time security staff, purchase an intelligent surveillance system or use a combination of both.
An active surveillance security staff is typically on the ground looking for threats or unsafe activity on the video or CCTV monitoring system. While a passive surveillance system consists of cameras set up in strategic locations that can record incidents that can be viewed after the event.
On their own, neither solution will be 100 percent effective in stopping threats or theft. However, when the two solutions work in concert, they create the best likelihood to monitor and protect people and property.
With the increasing push for more security, faster global communications and advanced tracking capabilities, the integration of IT solutions has proven to be highly beneficial in the advancement of the ports and terminals industry. While the task of implementing a new IT security solution can be daunting, by clearly listing any concerns or questions you can ensure the implementation of a system that perfectly suits your needs.