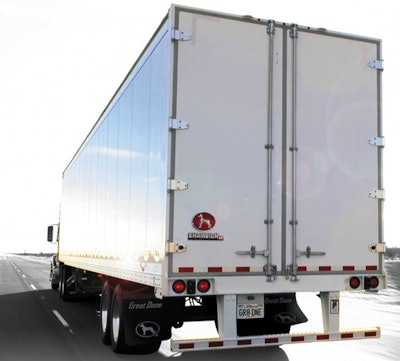 Great Dane will hold its first Supplier Summit and Innovation Challenge Sept. 28-30 in Savannah, Ga.
Bob Brege, Great Dane's Vice President of Procurement, says the goal of the new Supplier Summit is to provide a forum to celebrate the contributions of Great Dane's key suppliers, including an awards dinner.
Also new this year is the company's Innovation Challenge, an optional event designed to bring together the most talented and creative resources to create cutting-edge solutions for Great Dane and its customers.
Great Dane adds new dealer
Rick Mullininx, Great Dane's EVP of Engineering and a member of the company's Innovation Advisory Board, said that the solutions the company has in mind can be in the form of new products, processes or services—whatever it takes to help Great Dane deliver a best-in-class customer experience.
He added that the Innovation Challenge will also provide participating suppliers with an opportunity to spend additional time in collaborative discussions with a cross-functional team of Great Dane managers and leaders—with the goal of developing new business solutions that leverage both company's specific areas of expertise.
"We're truly excited about these new opportunities to collaborate with our key suppliers," Mullininx says. "We look forward to strong participation and a lot of great new ideas in the process."