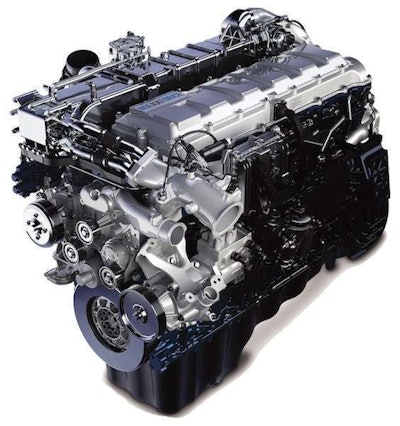 The U.S. Environmental Protection Agency filed suit against Navistar International Corp. on Wednesday, July 15, claiming the truck maker violated the Clean Air Act.
In the lawsuit, the EPA claims Navistar installed more than 7,700 engines built in 2009 into 2010 model year units, which violated the EPA emissions standards that took effect Jan. 1, 2010.
Civil penalties could total in excess of $300 million if Navistar is found liable — a fine of upwards of $37,500 a day per each each violation.
Navistar says that the manufacturing of the engines in question began in 2009 but concluded in 2010. However, the EPA claims Navistar did not follow proper procedure in seeking "transitory" exemptions to use the engines.
"… each and every engine was 'produced' in 2010 and is therefore not a model year 2009 engine," the EPA says in its complaint. "Additionally, each and every delegated assembly engine was 'fully assembled, except for aftertreatment devices' in 2010, and is therefore not a model year 2009 engine."
See the complaint here.
"We dispute these allegations," Navistar spokesperson Lyndi McMillan said Thursday. "We believe our 2010 engine transition was appropriate and we intend to aggressively defend our position going forward."
The suit further claims the engines were not covered by "certificates of conformity"; something that has already been before federal judges.
In 2013, Federal judges threw out an EPA rule related to its approval of heavy-duty truck engines that did not meet its emission standards.
The ruling came as Daimler, Volvo and others repeatedly challenged the EPA over its decision to grant "certificates of conformity" to Navistar, which allowed the company to market engines that failed to meet emission requirements and pay a nearly $4,000 fine on each non-complaint engine sold.