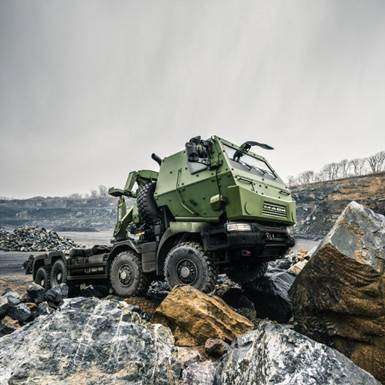 Mack Defense announced this week that it has been awarded two contracts by the Canadian Department of Public Works and Government Services Canada on behalf of the Department of National Defense to deliver more than 1,500 8×8 trucks for the Medium Support Vehicle System Standard Military Pattern program and to provide an initial five years of In-Service Support for the SMP fleet operating in Canada and throughout the world.
Mack Defense will also provide 300 trailers and 150 Armour Protection Systems as part of the two contracts valued at $725 million CAD. Deliveries will begin in the summer of 2017 with completion in the fall of 2018.
The vehicle systems will include multiple variants such as cargo, material handling cranes, load handling systems and mobile repair trucks.
System assembly will take place in Prevost's Sainte-Claire, Quebec, plant.