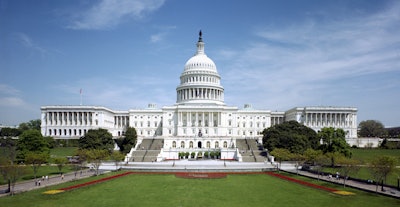 The Senate voted 62-36 late Wednesday (July 22) on a procedural motion that will allow Congress' upper chamber to bring to a vote the six-year DRIVE Act highway bill that, if enacted, would remove from public view carrier rankings and alerts in the DOT's Compliance, Safety, Accountability program and secure highway funding for at least three years.
The bill could come up for a vote as soon as Thursday, July 23, especially if Senate Majority Leader Mitch McConnell (R-Ky.) has his way. McConnell has pushed fiercely this week to get the legislation to the Senate floor and passed so it can be sent to the House for a potential vote prior to Congress' August recess.
The legislation, however, could turn belly up in the House, where leaders on both sides of the political aisle have signaled the bill would need committee work and potential changes to both the its funding mechanisms and its policy inclusions.
The House also last week passed a highway funding patch — an extension of current funding levels — that funds the country's roads projects through the end of the year, another sign lawmakers there likely won't take up the Senate's long-term bill until Congress reconvenes in September.
So even if the DRIVE Act does clear the Senate this week, the upper chamber may still be faced with passing the House's short-term patch, as the current highway funding stopgap passed in May only keeps the Highway Trust Fund funded through the end of this month.