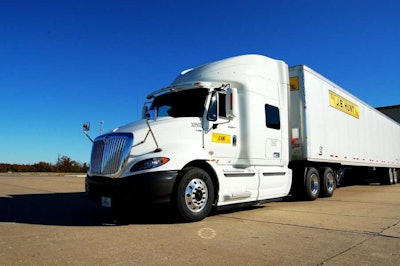 Mega-carrier JB Hunt (No. 6 in the CCJ Top 250) has sued transportation management system provider MercuryGate for $3.1 million — the amount JB Hunt says it's owed as a refund for software it says failed to meet the functionality agreed upon by the two parties.
According to court documents, JB Hunt says the software "is virtually useless," save for 1 percent of its brokerage business. The carrier says it bought the Mojo Route Optimization Software and Carrier Management System Software from MercuryGate, planning to use them "in booking loads for delivery, identifying and tracking carriers and logistics management."
JB Hunt says in its claim MercuryGate agreed to have the software up and running by Nov. 1, 2013, but by June 2, 2015, the system was still not operational, prompting the carrier to ask for a refund per the terms of the two companies' contract.
When the company refused, JB Hunt filed its lawsuit. The $3.1 million requested by JB Hunt includes the refund it says it's owed, along with attorney fees, court costs and other expenses. JB Hunt has requested a jury trial in the case, which was filed July 17 in a U.S. District Court in Arkansas.