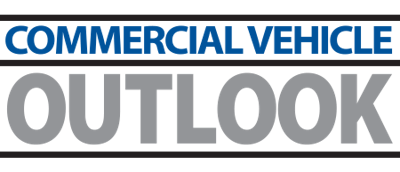 Fleet executives and managers will get a glimpse of trucking's future today and Thursday at the CV-Outlook conference being held in Dallas, Texas, where speeches and panel discussions will focus on how environmental, safety and infrastructure concerns will change trucking equipment, technology and operations in the coming decades.
CCJ will be covering the entirety of the conference both on CCJdigital.com and on Twitter. See the Twitter handles below to follow the show live.
For a full report from the conference on predictions and analysis of what the industry will look like over the next decades, sign up for the CCJ Daily Report newsletter by clicking this link.
Also, as the conference unfolds, you'll be able to see all of the stories, photos and videos housed on a single page on CCJ: CCJdigital.com/future.
Here are the Twitter handles to follow to keep up with the show live:
@JeffCrisseyCCJ, Jeff Crissey, editor of CCJ
@JackRobertsCCJ, CCJ equipment editor
@By_Jason_Cannon, editor of Hard Working Trucks, Successful Dealer
@trucknewsjj, CCJ news editor
@MarlinJC, CCJ interactive media editor
Also, find #CVoutlook for the comprehensive Twitter coverage of the event or to join the conversation.
**
CCJ's daily newsletters Thursday and Friday will include comprehensive show coverage. Click here to sign up to receive them.