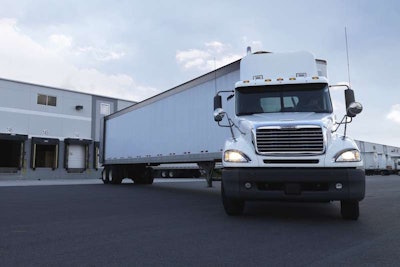 Kenneth Vieth, president and senior analyst for ACT Research, says that the current economic conditions in the U.S. are extremely favorable for carriers today, although he cautions that fleets should expect slow, sustained, growth instead of a white-hot boom.
Speaking the the Technology and Maintenance Council's (TMC) Fall Meeting on Tuesday, Vieth noted that slow economic growth can have legs, even though it can often feel frustrating day to day. "We are in a 'Goldilocks' economy," he said. "It's just right. We are experiencing a strong dollar, commodity prices are low, as are oil pricers. This slow growth means sustainable economic expansion for the foreseeable future. There is no recession in sight."
Vieth says that while he predicts "B-Minus" grades for 2016 and 2017, peak volumes will be down from this year. "That's because 2015 is turning out to be one of the best years from an economic point of view in a decade," he says.
Thanks to low oil prices and sustained freight volumes, Vieth says fleets are making money, and that trend will accelerate in a strong fourth quarter this year. With oil prices falling from $100 to $50 a barrel, and diesel prices falling from $3.75 a gallon to $2.49 a gallon (with Vieth projecting another 20 cent drop soon), and credit relatively easy to get, fleets are investing in new equipment at a rate not seen in years. Based on that, he is predicting record Class 8 unit sales this year, somewhere the neighborhood of 208,000 units.
There are always economic headwinds, of course, and Vieth says several are in place today. China's problems could cool the U.S. economy off at some point. And while fleets enjoy low oil and fuel prices, the energy sector itself is flat at the moment. Looking a bit further out, Vieth thinks coming regulations will further constrict an already tight driver pool. He also notes that record new truck purchases combined with constant freight rates means that capacity is increasing significantly. Another looming problem is unfavorable demographic trends, which will exacerbate the driver and technician shortages and mean that labor will cost more in the future.
Vieth notes, however, that there is no substitute for more freight, which must move at some point on a tractor-trailer combination, presenting a upbeat picture for the trucking industry for foreseeable future.