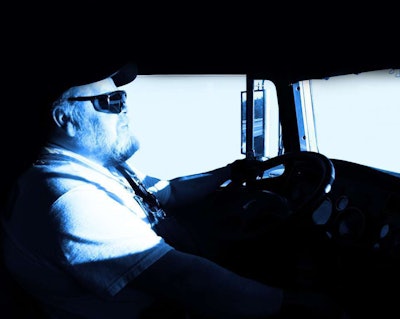 The trucking industry is expected to be short nearly 50,000 drivers by the end of the year, according to a report released Oct. 6 by the American Trucking Associations. That's a roughly 30 percent jump from 2014's shortage of 38,000.
The shortage could widen by another 26,000 next year too, ATA says, putting it at upwards of 70,000.
Even more alarming, says ATA's report, is that the shortage could grow to as much as 175,000 by 2024, due to factors like an aging driver population nearing retirement and expected economic and trucking industry growth in the coming decade. ATA did not factor into its report expected regulatory action that likely will further worsen the driver shortage.
The Truck Driver Shortage Analysis 2015, as the report's dubbed, used data like driver age, tractor count and forecasted industry growth to make its determinations about the severity of the shortage.
Other key findings from the report show that not only is the industry struggling to find driver applicants, it's desperately struggling to find qualified applicants. The vast majority of applicants — 88 percent in 2012, according to the report — "were simply not qualified," the report said.
ATA also says in the report the industry will need to hire on average 89,000 a year for the next 10 years to battle the shortage. The bulk of that annual 89,000, about 45 percent, ATA says, would be to replace retiring drivers. Trucking industry growth will also be a major driver, accounting for another 33 percent of the 890,000 drivers needed in the next decade, ATA says.
The report also details several ways fleets, the industry and public policy can alleviate, at least partially, the current and expected shortage in the coming years.
Driver pay likely will continue to rise, ATA says, as a means to attract new drivers and keep current ones. And to keep drivers off the road for extended periods, the industry likely will move increasingly to a "hub and spoke system," ATA says, that lends itself more to shorter hauls and more at-home time.
Likewise, initiatives like improving the public perception of drivers could help attract new entrant drivers to the industry, the report says, as could efforts to help former military vets transition into careers in trucking. Pushing shippers and receivers to treat drivers could also "provide a more attractive career choice," the report notes.
From a policy standpoint, lowering the interstate driving age to 18, from the current 21, would help the industry target a labor force with the country's highest unemployment rate, according to the report, along with diverting younger workers to the trucking industry before they find a career elsewhere, the report says.
Lastly, ATA points to autonomous trucks as a means to dent the driver shortage. But, it says, "motor carriers should not count on this being an option for some time."
Click here to see ATA's report.