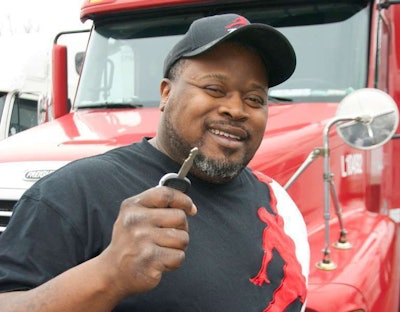 As the commercial vehicle industry continues to engineer safer equipment and develop more effective safety systems, Bendix Commercial Vehicle Systems LLC recognizes that the most advanced technologies must still be paired with the right support and training for skilled drivers practicing safe driving habits. Bendix supports the efforts of the Commercial Vehicle Safety Alliance's (CVSA) Operation Safe Driver, taking place Oct. 18-24, which aims to reduce the number of deaths resulting from crashes involving large trucks, buses, and passenger vehicles.
During Operation Safe Driver, the CVSA, in partnership with the Federal Motor Carrier Safety Administration (FMCSA), promotes traffic law and safety belt enforcement, roadside inspections, regulatory compliance, and commercial driver education. The eight-year-old program also aims to educate all drivers about operating safely around commercial vehicles.
"Striving to improve highway safety goes beyond providing fleets and owner-operators with leading-edge safety and braking technologies," said Fred Andersky, Bendix director of government and industry affairs. "The best commercial vehicle safety systems on the road are no substitute for well-trained, skilled, and alert drivers practicing safe driving habits behind the wheel."
Bendix, the North American leader in the development and manufacture of leading-edge active safety and braking system technologies, stresses the importance of ongoing fleet and owner-operator support in maximizing highway safety. Andersky noted that Bendix safety technologies complement safe driving practices and are not intended to enable or encourage aggressive driving. Responsibility for the safe operation of the vehicle remains with the driver at all times.
According to the most recent FMCSA Large Truck and Bus Crash Facts report (2013), the number of large trucks and buses registered in the U.S. increased more than 97 percent between 1975 and 2013, climbing from 5.8 million to 11.5 million. Also, the number of passenger vehicles registered rose 104 percent in the same time period, increasing from 115 million to 236 million. These increases highlight the importance of all drivers exercising safe driving practices while on our nation's highways, and are contributing factors for the ongoing advancement of vehicle safety technologies, both for light and heavy vehicles, to help mitigate crash situations.
As the industry continues to adopt advanced safety technologies such as full stability, lane departure warning, collision mitigation, and Reduced Stopping Distance (RSD) foundation drum and disc brakes, Bendix has expanded and strengthened its programs to meet the growing need for knowledge and training. Hands-on training options include the Bendix® Brake Training School; on-site demonstrations and detailed system explanations; on-site ride-and-drive training with customer vehicles; and on-site technician training covering troubleshooting and system maintenance. Bendix also regularly hosts track demonstrations where on-site training is impractical.
The three-day Bendix Brake Training School, one of the industry's longest-running training programs, has educated more than 250,000 students since its inception. It takes a comprehensive approach to the full range of foundation and air brake system components, as well as providing in-depth coverage of advanced safety systems.