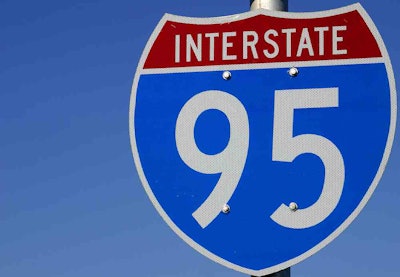 UPDATE: Tuesday, Oct. 13, 9:40 a.m. Central: SCDOT has announced the northbound side of I-95 has been reopened. All of I-95 in the state is now open.
Just in: SCDOT Reopens I-95 Northbound Lanes All of I-95 is open in both directions

— SCDOT (@SCDOTPress) October 13, 2015
Here's the original story, published Monday morning:
The South Carolina Department of Transportation announced at 9 a.m. Monday it has reopened the southbound lanes of I-95 that had been closed since last week due to historic flooding in the state.
The northbound lanes of the 13-mile stretch remain closed as work continued on restoring bridges through this stretch of interstate.
SCDOT said work began the morning of Saturday, Oct. 10, to repair 18 bridges in the 13-mile section of I-95, and the work will continue until the northbound lanes are reopened.
With this stretch of I-95 reopened, all of I-95 southbound through South Carolina is now open.