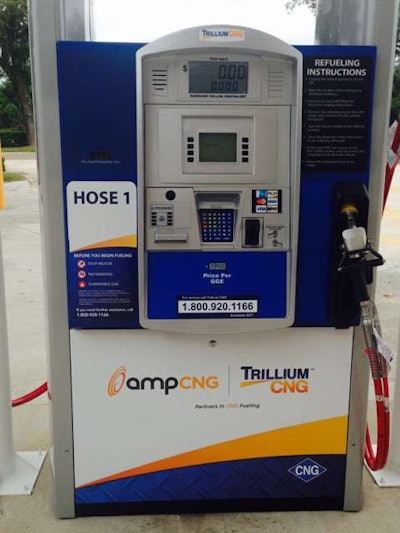 North Florida compressed natural gas users now have a second option to fill their tanks with the opening of ampCNG's second Jacksonville, Fla., location recently.
The station, located on Heckscher Drive along I-295 at the Gateway to the Port, is open 24/7 to all CNG vehicles, including Class 8 trucks.
With ampCNG's fast-fill hydraulic compressor (HY-C), the new location enables three Class 8 trucks to fuel simultaneously at 10 diesel gallon equivalents per minute.
ampCNG operates the only other CNG station in Jacksonville, which is located on Mining Drive on the southern end of the city.