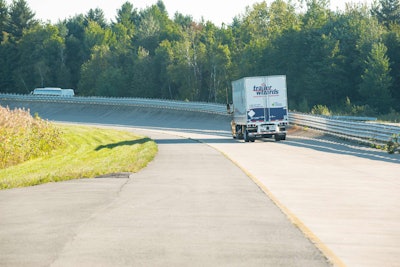 PIT Group, a third-party technology verification firm serving the North American trucking industry based in Montreal, Quebec, announced the opening of its U.S. office in Atlanta to better serve the U.S. fleet market.
"With the continual need to improve competitiveness and the increase in environmental compliance restrictions, the demand for green technologies has never been stronger," said Yves Provencher, PIT Group director. "Our U.S. office wil enable us to offer the level of service and experience we've been providing Canadian fleets and that U.S. fleets expect."
PIT Group has tested 250 technologies since its inception in 2008. The company follows a subscription-based membership business model, allowing members access to third-party verification testing. Testing is currently done at a test track in Montreal, and Michael Fielden, PIT Group's U.S. national sales manager, says it will begin road testing in the United States and are looking at options to add U.S. test tracks in the near future.