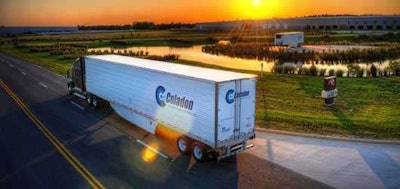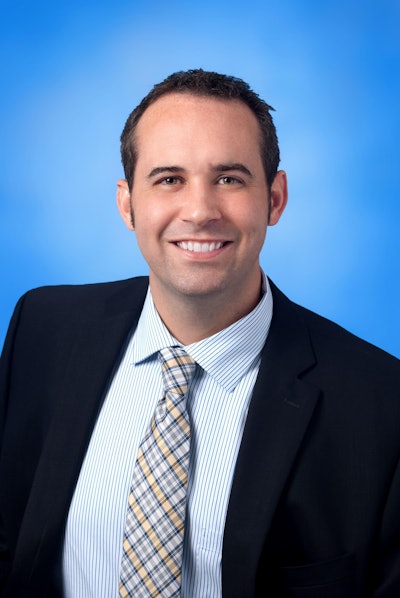 On Tuesday, Nov. 17, Celadon Trucking's Matt Douglass will discuss a unique approach the truckload carrier has developed to increase driver performance and retention.
Douglass, vice president of operations for the Indianapolis-based fleet (CCJ Top 250 No. 35), is speaking during a technology breakout session at the CCJ Fall Symposium in Scottsdale, Ariz.
Celadon Trucking was recognized with CCJ's 2015 Innovator of the Year for developing technology to score customers and loads in its network and for creating a career path in its customer service department. These efforts have significantly increased service and profitability as well as helped the company recruit and retain young talent for trucking careers.
Celadon is able to instantly score orders that arrive from customers electronically and give employees recommendations for what customers and loads to solicit to optimize profitability and service across its freight network.
The company's recent innovations are not limited to customer service, as Douglass will be discussing a new driver performance scorecard and pay program that brings together information from multiple databases. Categories included in the scorecard are Service, Compliance and Availability and contain the following measurements in each:
Service: on-time pickup and on-time delivery
Compliance: idle time, fuel routing compliance and out-of-route
Availability: load acceptance, load response (driver has one hour to respond to load assignments), and time lost.
The driver scorecard is central to Celadon's new WageLock guaranteed weekly pay structure and bonus program. The new pay program, activated on Nov. 1, allows company drivers who score in the top two tiers for the week to "lock in" up to $1,000 per week, regardless of how many miles they drive.
The program was developed to boost pay for drivers who may have experienced circumstances like layovers, maintenance issues and running short loads during the week.
A rebuttal process allows drivers to give reasons for negative events that impact their scores. At the time of an event, the driver receives a message explaining the situation and have one week to reply with why they feel the negative event is incorrect.
An unbiased team reviews all rebuttals and either accepts or rejects them.
Stay tuned to CCJ this week for full coverage of the Fall Symposium.