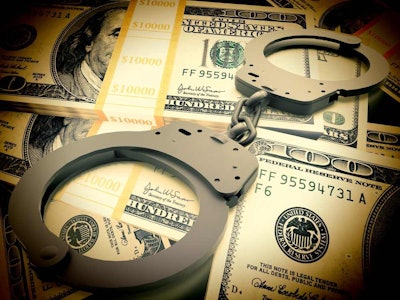 The Department of Transportation's Office of Inspector General recently announced court activity in four trucking-related crime investigations. Here's a summary of what happened with each:
Louisiana woman charged for falsifying application for operating authority
Pamela Parker was indicted Nov. 18 in Shreveport, La., for making a false statement to the Federal Motor Carrier Safety Administration on her application for motor carrier operating authority.
According to the OIG, FMCSA inspectors found multiple violations of FMCSA regulations during a compliance review of Parker Trucking in May 2013. As a result, Parker Trucking was ordered out-of-service.
In September 2013, Parker tried to get a new USDOT number and authority by falsely stating on an application that "she did not have a relationship with any other FMCSA regulated entity within the past three years, which she knew was false," according to the OIG.
Two more sentenced in widespread New York CDL testing scheme
Marie Daniel and Firdavs Mamadaliev were sentenced on Nov. 23 and Nov. 4, respectively, for their role in a fraudulent CDL testing scheme in New York.
Daniel was sentenced to three years' incarceration and three years of supervised release, and Mamadaliev was sentenced to 24 months' probation and a $500 fine.
For more on the New York CDL testing scheme, click here.
FMCSA-regulated drug tester debarred
Mounir R. Khouri was debarred for three years by the FMCSA on Nov. 23 for his conviction related to a scheme to defraud transportation companies employing truck drivers subject to random drug testing. Khouri had been previously suspended by FMCSA.
Khouri did business as Mobile Testing Services, an FMCSA-regulated third-party administrator. In 2009, it was found that he falsified Control and Custody Forms, which are required to be sent with urine samples to licensed labs for USDOT drug tests.
His contracted lab stopped testing due to non-payment, so he falsified the documents for untested urine samples and misrepresented that the samples tested negative and billed his clients for services not provided, according to the OIG.